The A List 2022
In a year of ever-increasing environmental concerns around the world – from extreme weather to unprecedented losses to nature – the need for transformational, urgent and collaborative change is more critical than ever.
CDP holds the largest environmental database in the world, and this year scored nearly 15,000 companies on their climate change, forests and water security disclosures.
These 330+ companies are leading the way in environmental transparency and performance on climate change, deforestation and water security.
299 companies
made the 2022
Climate Change A List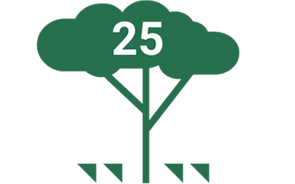 25 companies
made the 2022
Forests A List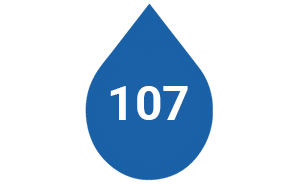 107 companies
made the 2022
Water Security A List
What is leadership?
By scoring companies from A to D-, we take them on a journey through disclosure to awareness, management, and finally to leadership. Our scoring measures the comprehensiveness of disclosure, awareness and management of environmental risks and best practices associated with environmental leadership, such as setting ambitious and meaningful targets.
The bar on what qualifies as climate, forests and water leadership is regularly lifted in line with emerging environmental science, feedback from stakeholders, and market needs. Although companies that achieve an A are among the most transparent when it comes to disclosure and performance on climate change, deforestation or water security, they are not at the end of their environmental journey.
Learn more about CDP scoring in our overview, or read our detailed scoring methodologies below:
Mainstreaming transparency
CDP disclosure and scores play a key role in keeping companies on a journey of continuous environmental improvement. In 2022, a record-breaking 18,700+ companies representing half of global market capitalization disclosed through CDP – 42% more than last year, and over 233% more than when the Paris Agreement was signed in 2015.
CDP's questionnaires are fully aligned with the recommendations of the TCFD (Taskforce on Climate-related Financial Disclosure), and ideally positioned to mainstream the widespread adoption of other emerging frameworks and standards.
The number of disclosing companies has grown each year since 2003.
More than 18,700 companies disclosed their climate, forests and water security impacts through CDP in 2022.
Of nearly 15,000 companies scored, 330+ made it onto this year's A List. These companies are leading the way in environmental transparency.
A List companies hail from around the world, with more in Europe than any other region.
From disclosure to action
Explore the benefits of disclosure, how to unlock the power of your supply chain, and how other companies are taking action in the environmental transition.
Search CDP's database for any company's public response and scores
All public responses and scores can be viewed through our search functionality here. You will need to register or sign in first before searching for the company you are interested in. To view a company's full response, click the hyperlink to the response you are interested in via the search results table.

Interested in the full CDP Corporate Scores Set?
Our full scores data set is available via licensing agreement. If you are interested in purchasing a license, fill out the form below and we will get back to you. For press, contact our media team.

By submitting, you agree to our privacy policy. Please note that webforms may be affected by some VPNs. If you experience an issue submitting the form, please temporarily disable your VPN and try again.

Supported by

CDP global scoring partner 2022