Matchmaker advances implementation of climate resilient infrastructure projects through project data disclosure and stakeholder consultation.
Matchmaker provides subscribers with information on climate resilient infrastructure projects worldwide through a specialized project dashboard derived from the unique CDP Cities disclosure platform and our partners.

Often climate related activities in cities are isolated from economic development outreach, creating communication and information barriers between cities and potential investors. Matchmaker bridges this divide by working with cities to highlight projects in flood control, waste management, sustainable transportation, renewable energy, water management, and energy efficiency. Matchmaker serves as a clearinghouse for cities to showcase planned projects to the finance sector and better position them to mitigate against and adapt to climate change.
Benefits for Matchmaker subscribers
Access to dashboard detailing cities' climate and sustainability activities
Screening capabilities to identify urban climate projects based on desired criteria
Lead generation for projects in infrastructure, energy efficiency, renewable energy, etc.
Benefits for participating cities
Showcase relevant projects to improve potential for investment and implementation
Receive assistance linking economic development with climate and sustainability efforts
Consultation assistance to detail projects and improve disclosure quality overall
Catalyze Cohort
CDP has launched the 2022 sustainable finance cohort for cities. The Catalyze Cohort is an opportunity for local governments to advance projects related to building energy efficiency through professional development to build the skills to develop and finance projects for equitable and sustainable communities. Participation in the cohort will build knowledge on project conceptualization, project development and financing mechanisms while providing an opportunity to connect with other local governments, public authorities, investors and businesses.
Applications to join the 2022 Cohort are now open! To learn more, you can visit the Catalyze Cohort FAQ page, view the information session recording, or contact us.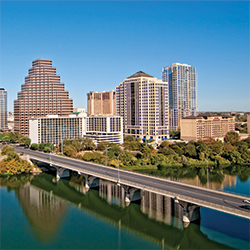 Sustainable Infrastructure Resources
Explore toolkits, webinars and other resources about social equity in infrastructure, funding and financing sustainability projects, and urban climate finance topics. These resources are designed for local governments to build sustainable and equitable communities.

Explore sample project data
In 2020, over 1,100 projects worth 72bn USD were disclosed by 400+ cities globally. Please contact us to inquire about subscribing to the Matchmaker platform.
Subscribe to the Matchmaker service
Matchmaker subscribers receive detailed project information, financing status, descriptions of risks, environmental and social impacts metrics, and other information through the Matchmaker dashboard. Contact us to learn more about the benefits of joining Matchmaker.