The Pascua-Lama Mining Project has been an ongoing saga for owner Barrick Gold since it acquired the project through its takeover of LAC Minerals in 1994.
Straddling the Chilean-Argentinian border in the high Andes, concessions in the area owned by Barrick contain 21 million ounces of gold and 736 million ounces of silver. However, Barrick, the world's second largest gold miner, has not been able to exploit the resources and develop the project into a producing mine, due to ongoing environmental issues – primarily water-related – and an inability to obtain environmental permits.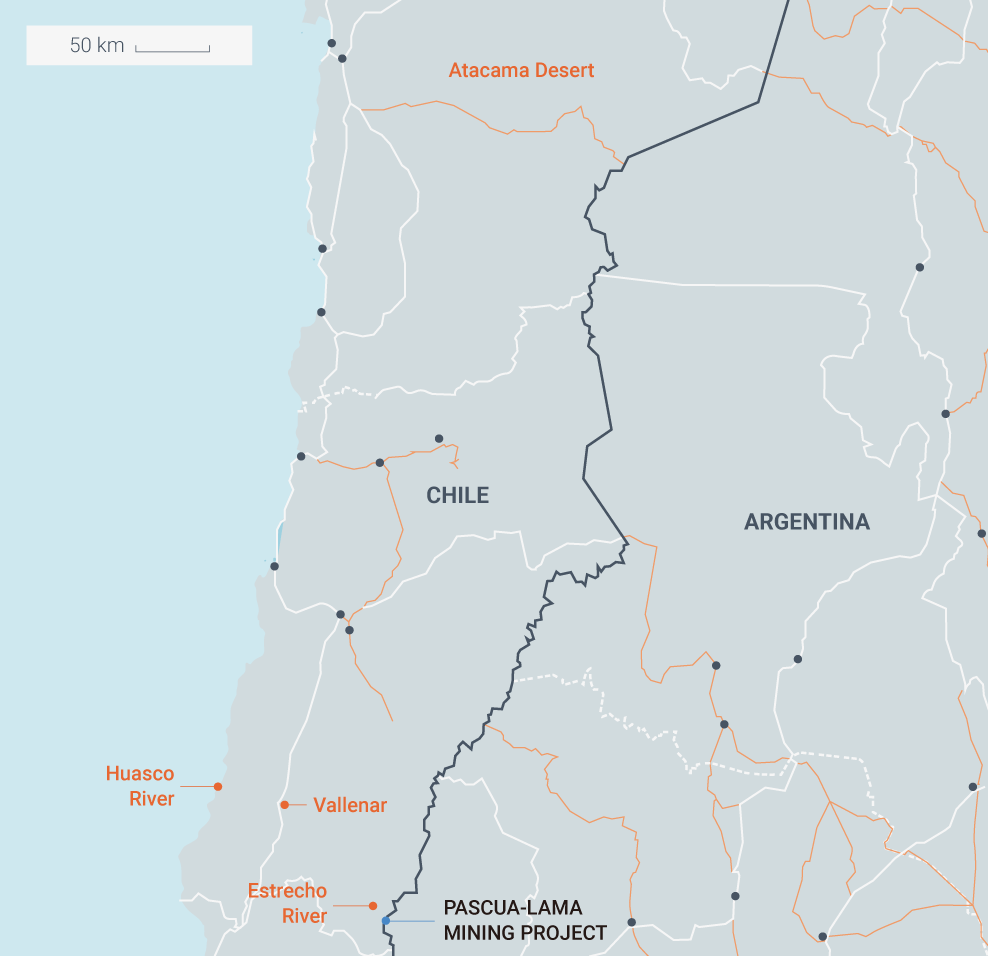 Legal action was taken by individuals living in the Huasco river basin, including Indigenous Diaguita communities. Meltwater from glaciers near Pascua-Lama feed the Huasco river via tributaries including the Estrecho and El Toro rivers. This water resource is relied upon for irrigation by 70,000 small-scale farmers of the fertile Huasco valley.

A court in Chile found that mining operations were contaminating the Estrecho water course and Barrick had not complied with conditions in the Environmental Impact Assessment, linked to an earlier approval, which were aimed at preventing pollution.In 2013, Chile's Supreme Court ordering a halt to construction and a review of the project's environmental permit.

Barrick had been fighting the case and exploring ways to make Pascua-Lama productive since the original 2013 decision, launching legal challenges up until 2020. However, the long-running story was ended in September 2020 when Chile ordered the "total and definitive closure" of the project.

Value stranded: US$7.5 billion