森林破坏是实在的商业风险。CDP与企业和投资者合作进行此类风险管理,并继续向低碳社会转型。
世界上约10-15%的温室气体排放是森林破坏和森林退化造成的。因此,应对森林退化对于达成防止灾难性气候变化这个全球性目标来说至关重要。CDP的森林项目代表资产达22万亿美元的365个联署投资者行动,这些投资者希望能够了解企业会如何应对他们所暴露出的森林破坏风险。
1350亿美元
每年在危及森林商品的出口贸易中,大豆、棕榈油、木材和牲口都因为土地利用造成森林破坏。
64%
的棕榈油企业意识到他们的供应链中存在至少一个信誉风险。
75%
的企业认为森林破坏对于供应链来说是一种潜在风险,会影响运营、盈利和开支。
50%
的热带和亚热带国家中,森林砍伐是由商业型农业和自给农业直接造成的。
据IPCC称,最直接有效的缓解气候影响的机制可能是抑制森林破坏。
96%
的棕榈油企业做出了"零毁林"承诺,展现出企业将森林破坏从其供应链中剔除的巨大可能。
为了进行有效管理,必须测量环境信息。如果不测量我们的影响,我们将无法利用机遇,也不能缓解森林破坏造成的风险。
CDP的全球通行的、可靠的标准化报告系统减轻了收集和提交数据的负担、使得测量和比对变得更加容易。
抑制森林破坏是一个长期进程,我们鼓励所有企业做出行动,开始测量并帮助兑现承诺。
解决森林破坏问题需要一个协同的方法,而责任是至关重要的。披露是朝着这个方向迈进的第一步。
88%
的企业通过向CDP报告,发现了与可持续采购关联的机遇,往往能营造出更好的品牌声誉。
通过在企业优先领域培养行动意识,改善您的降低风险计划。
通过CDP披露环境信息,在您的企业中培养可持续的商业文化,并鼓励创新行为。
无论是现在还是未来,尤其是《巴黎协定》签订后,通过披露与利益相关者合作,达到监管要求。
相关信息通过以下四种造成大部分森林破坏的农业商品收集:

木材

棕榈油

牲畜

大豆
Cattle
Cattle ranching to produce beef, leather, gelatin and tallow is the leading driver of deforestation in Latin America, responsible for destroying on average 2.71 million hectares of forests a year, equivalent to 3.25 million football pitches.
CDP has found that corporate commitment and action toward sustainable sourcing of cattle products significantly lags behind that of other forest-risk commodities, despite the fact it is 400 times more land intensive than palm oil.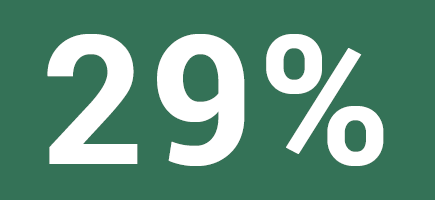 Only 29% of companies reported actions to address deforestation driven by cattle in their supply chain
Assessing the actions companies in soy & cattle supply chains are taking to achieve zero deforestation.
Report coming soon.
---
Mining
While agriculture is the biggest driver of deforestation globally, mining and other extractive industries play a significant role. The World Bank puts nearly a third of global forests under the potential influence of large-scale mining. Direct impacts include mining activities and associated infrastructure on the local ecosystem while indirect impacts are more extensive, such as induced in-migration of people.
With increasing global demand for minerals and metals, mining activities are likely to move into remote and ecologically sensitive areas, increasing both deforestation and biodiversity risks.
In 2019, CDP added new biodiversity-focused questions to its Forests questionnaire targeting companies from the metals & mining and coal sectors. Find out more about CDP's contribution to 'Tracking progress toward Goal 3: New York Declaration on Forests'.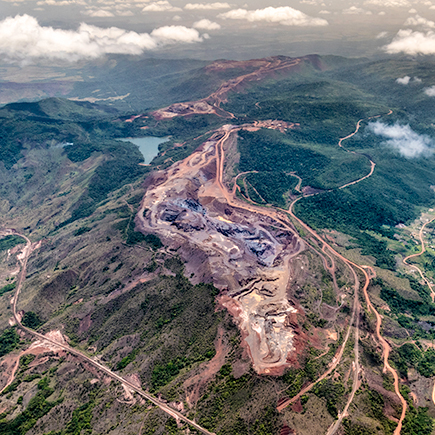 Mining and Biodiversity: Case for transparency
---
Palm Oil
Palm oil production is the largest cause of deforestation in South East Asia and other tropical regions. It is used in a wide range of food, personal care and household products, as well as in biofuel production.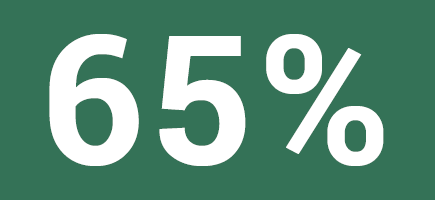 65% of companies identified business opportunities in addressing forests-related risks in their palm oil supply chain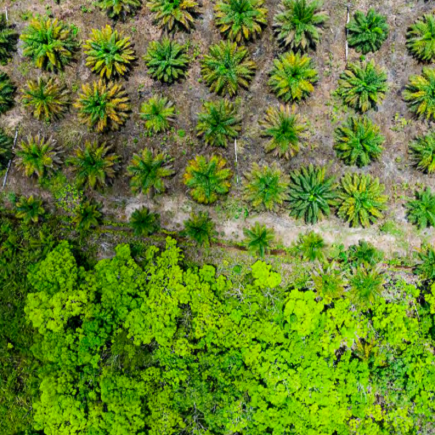 The Palm Book: Tracking progress of sustainable palm oil commitments in Indonesia
In Indonesia, more than 9.1 million hectares of primary forest cover were lost within 2001-2018. This report examines the implementation and progress of sustainable actions taken by nearly 100 companies that disclosed to CDP on the production and use of palm oil.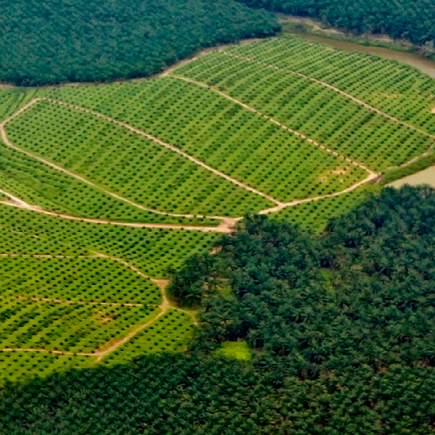 Supporting Indonesia's climate change agenda by harnessing the power of global supply chains
Pressure is growing on public and private sector actors in Indonesia to do more to halt forest loss. In this policy briefing on palm oil production, we propose a range of measures to help avoid further deforestation.
Click here for the Indonesian version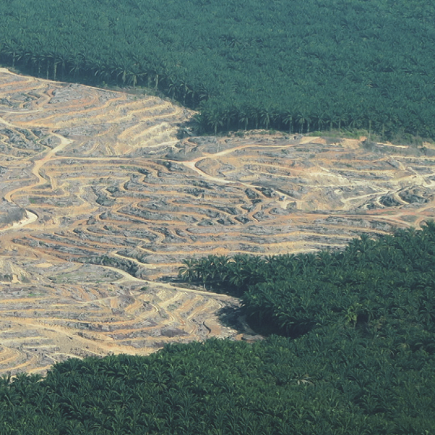 From risk to reward: Accelerating corporate action in the palm oil sector
The report compares the progress of global companies producing and sourcing palm oil from Indonesia between 2017 and 2018. We assess the quality of deforestation commitments, board-level oversight of forest related issues, and level of engagement with direct suppliers, critical steps to transforming the palm oil sector.
---
Rubber
Almost 90% of natural rubber is produced in South East Asia, where it has become a leading driver of deforestation. Small scale mixed agroforestry has been replaced by wide forest clearance and large scale monocultures.
The automotive and tyre industry is the biggest consumer of natural rubber, with thousands of other products being made from the material for industries such as transport, construction, health, mining and weapons.
CDP began collecting data on rubber in 2018.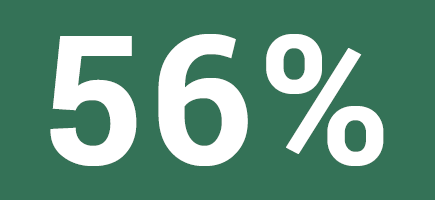 While 56% of companies have a traceability system in place to track and monitor the origin.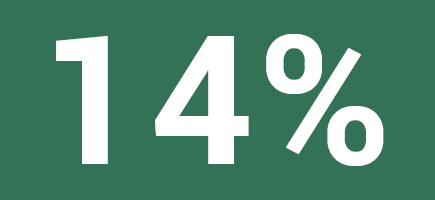 Just 14% of companies have a time bound target for increasing sustainable production or consumption.
---
Soy
Soy is one of the key drivers of deforestation and conversion of native vegetation in Latin America. Used for personal care and medical products, fuel and food, and – most significantly – as animal feed, production continues to increase to meet surging demands from around the world.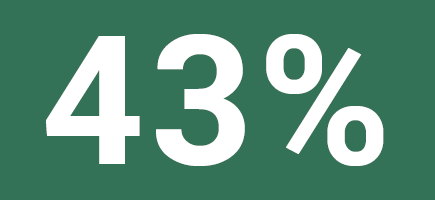 43% of companies are not taking any action to address their exposure to deforestation risks in their soy supply chains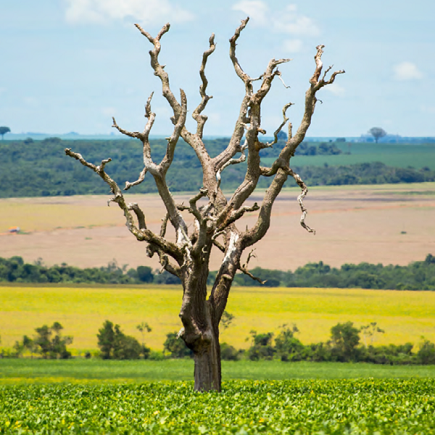 The Neglected Risk report: Why deforestation risk should matter to Chinese financial institutions
China has become the largest consumer of soy, with a heavy dependence on imports from Latin America. CDP research found that none of the financial institutions active in the soy sector have taken steps to identify or combat deforestation risks associated with the soy supply chain.
Click here for the Chinese version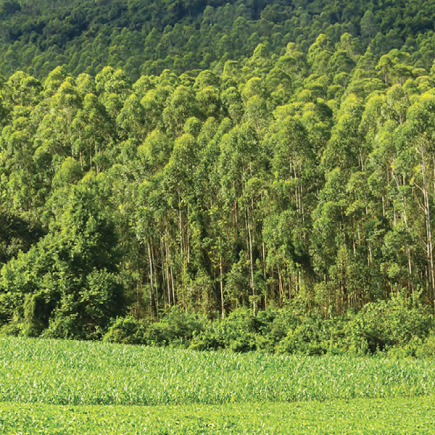 From Rhetoric to Collaboration: The case for shifting capital towards resilient commodity supply chains in Latin America
The Amazon has lost around 17% of its forest cover in the last 50 years, mostly due to cattle ranching. This should matter to the financial sector. By influencing change, it has the power to negate its own forests-related risks and to capitalize on opportunities presented by sustainable commodity production.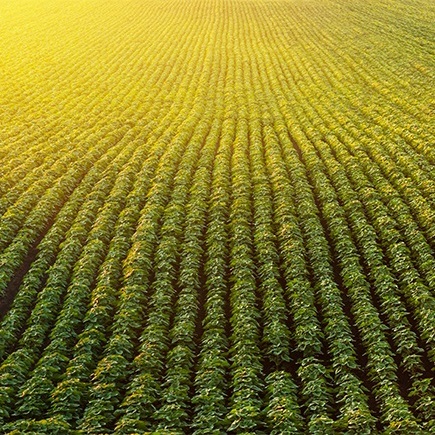 Soy: China's deforestation dilemma
How does a country of 1.38 billion people feed itself sustainably? China grows increasingly reliant on food imports and is the world's largest importer of soy, mainly from Latin America. This has significant environmental implications across the globe.
---
Timber
A major driver of deforestation and forest degradation across the globe, timber is one of the most widely consumed commodities. It is used in its various forms for a variety of products from construction and furnishing to paper and fabric goods.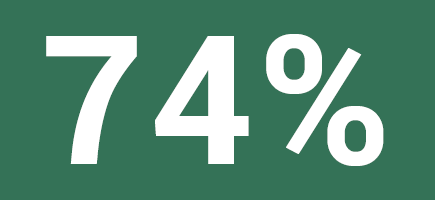 74% of companies have a forests-related risks assessment process that covers both direct operations and their supply chain
Timber makes CDP A List
Three out of seven of our 2018 Forests A-listers were given for timber: BillerudKorsnäs, TETRA PAK and UPM-Kymmene Corporation.
---
CDP forests funded projects
Introduction to CDP forests funded projects covering action in exporter and importer regions of forests risk commodities and deforestation derived from other economic sectors by 2020.
CDP nature-positive challenge
Driving collaboration for deforestation-free, restorative supply chains: the CDP nature-positive challenge connects companies together to implement collaborative forests and land use projects.
To find out more about the challenge and join the challenge here.
需要帮助?