States and regions play a vital role in combating climate change and catalyzing the transition to sustainable economies.
States and regions
CDP believes that state and regional governments play a vital role in driving climate action and delivering sustainable economies. CDP provides a global platform for sub-national governments to measure, manage and disclose their environmental impacts. In 2021, 96 states and regional governments disclosed their climate data through CDP and became part of a global movement driving the transition to a low carbon and resilient economy.
CDP is the global reporting platform for Climate Group, RegionsAdapt, the UN's Race to Resilience and Race to Zero campaigns and EU Climate Pact. The data is used by the UNFCCC's Global Climate Action Portal, which recognizes climate actions and commitments undertaken by actors from around the globe.
CDP's expertise in environmental disclosure stems from pioneering and founding the world's environmental disclosure system in 2000.
CDP is the gold standard for environmental disclosure and is fully aligned with the Task Force on Climate-related Financial Disclosure (TCFD) – unlocking opportunities for sub-national governments to access finance and become more visible to the investor community.
We hold the most comprehensive global collection of environmental data from companies, cities, states and regions.
Reporting through CDP is easy and free of charge. Any state or region can report and now with reduced questions, the 2022 questionnaire aims to make the process even easier and more streamlined to align with a number of initiatives.
CDP's States and Regions Questionnaire is available in English, Spanish, Portuguese with support and guidance on how to disclose.
There are benefits that sub-national governments can gain from reporting through CDP; access to an array of global initiatives, comprehensive support to guide and improve climate targets and actions and sharing of public data to allow governments to benchmark and learn from best practices.
Use our Open Data Portal to learn more about the latest disclosed data and receive unique insights to support your decision-making processes.
96
States and Regions disclosed to CDP in 2021 representing 499 million people
The top reported adaptation actions by states and regions are community engagement and education, flood mapping, incorporating climate change into long-term planning documents, crisis management including early warning and evacuation systems, and real time risk monitoring.
The top reported mitigation actions by states and regions are promoting sustainable farming practices, installing solar power promoting conservation efforts for natural areas, improve capacity of farmers and rural organizations, and promote sustainable forest management.
Campeche, Mexico: The Ministry of Environment, Biodiversity and Climate Change of Campeche (SEMABICC), has a center in operation to monitor the heat points in the State, with which forest fires have been detected and which has in turn resulted in action to address them, in coordination with the three levels of government.
West Kalimantan, Indonesia: West Kalimantan has enacted mangrove restoration at coastal areas and forest restoration. It has also implemented landscape and jurisdictional approaches (LA/JA) through the Forest Management Unit (FMUs) at the districts level based on Governor's Regulation. It has also established the Climate Village Program (PROKLIM) to encourage the local community to improve their ability to adapt to climate change.
State of Virginia, United States of America: 45% of the state's Regional Greenhouse Gas Initiative (RGGI) revenue goes to the Virginia Community Flood Preparedness Fund to increase coastal and flood resilience. No less than 25% of the moneys disbursed from the fund each year shall be used for projects in low-income geographic areas.
50%
of states and regions disclosing in 2021 have developed a mitigation plan
61%
of states and regions disclosing in 2021 are seeking finance for sustainability projects
47%
of states and regions disclosing in 2021 have developed an adaptation plan
Comece a medir, gerenciar e tomar atitudes com relação aos impactos das mudanças climáticas divulgando seus dados através da iniciativa de estados e regiões do CDP.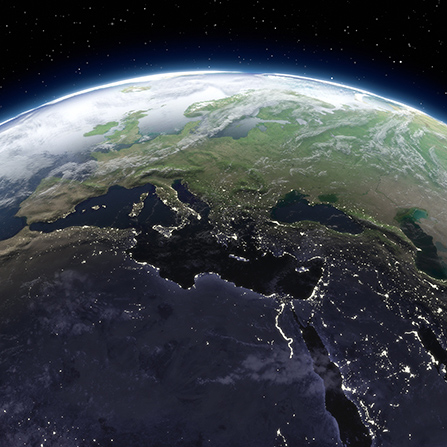 Open Data Portal
Explore our open data portal to gain a comprehensive insight on climate mitigation, risks and adaptation.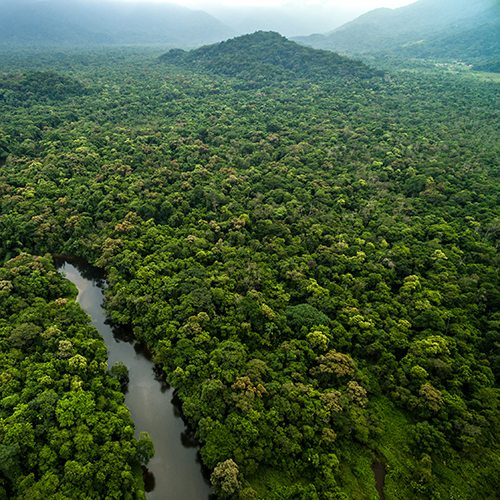 Enabling jurisdictional approaches to halt deforestation
Ending deforestation cannot be achieved through individual action from companies or governments. Landscape and Jurisdictional approaches (LA/JA) provide a management framework that can integrate the actions of multiple stakeholders within a landscape towards a collective goal. Through these approaches, companies can meet their no-deforestation commitment while aligning their goal with the local government's vision for a sustainable future.

CDP has introduced new questions in 2022 on this topic for both corporate and sub-national governments. These will help to raise awareness, guide and assess corporate and sub-national government engagement with LA/JA.
---
States and Regions that reported to CDP in 2021

In 2021, 96 states and regional governments disclosed their climate data through CDP and became part of a global movement driving the transition to a low carbon and resilient economy. Together, they represent a combined population of over 499 million people. Explore the list below to learn more about the actions these states and regions are taking to rapidly cut emissions and build resilience against climate threats for populations now and in the future.
List updated March 25, 2022
---
The reporting platform for states and regions is now open, you can access the questionnaire and reporting guidance below. Please sign in to access your state or region's response.
Important notice: We are currently experiencing issues with PDF file downloads. We are working on this and apologise for any inconvenience.
Guidance and information
A full suite of support, guidance documents and webinars can be accessed through your dashboard when you sign in.
Please see our platform guidance for states and regions.

Precisa de ajuda?