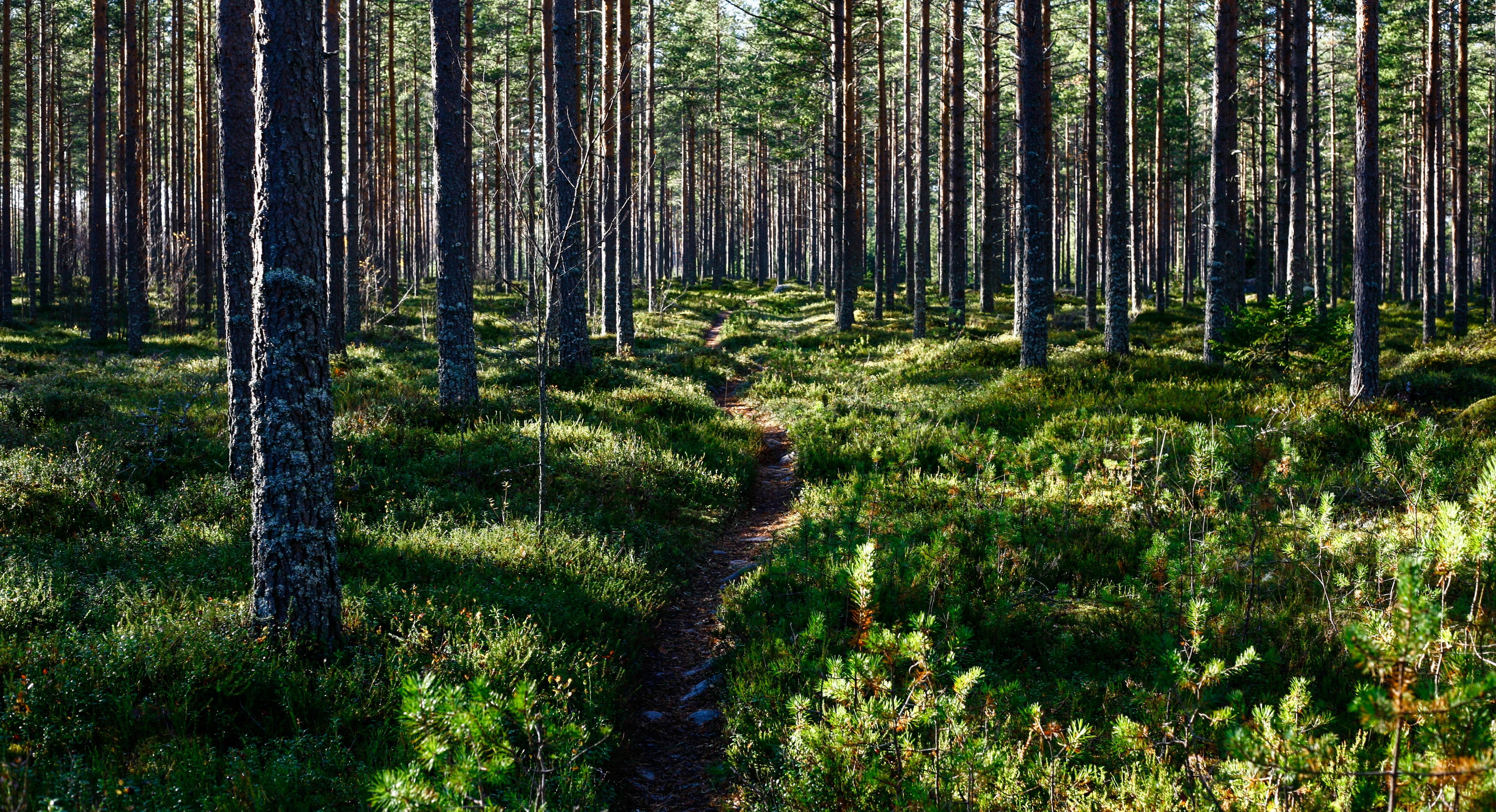 The world's ecosystems are being pushed to the brink. A recent report presents a stark picture of the negative effects of human activity in the world's ecosystems: it negatively impacts the well-being of at least 3.2 billion people, pushes the planet towards a sixth mass species extinction, and costs more than 10 percent of the annual global gross product, as well as contributing to climate change. According to the UNEP, the world loses 10 million hectares of tree cover every year, an area the size of the Republic of Korea.
Private sector activities contribute significantly to ecosystem degradation, with commercial agriculture the largest cause of deforestation and forest degradation globally.
The unsustainable production and supply chain of forest-risk commodities, such as cattle, palm oil, timber, and soy, also presents major business risks. CDP's 2020 Global Forests Report found that companies see US$ 53 billion in deforestation-linked risks, but that only 1% are taking 'best practice' action. The report also found that 42% of disclosing companies are moving beyond no-deforestation by implementing ecosystem restoration and protection projects. The business case for protecting and restoring ecosystems has never been clearer.
CDP is an early endorser of the recently launched Taskforce on Nature-related Financial Disclosures (TNFD). Building upon the success of the Taskforce on Climate-related Financial Disclosures (TCFD), the TNFD will guide companies and financial institutions towards broader understanding of their environmental risks, allowing for more sustainable investments, opportunities, and business models.
This year's World Environment Day's slogan, 'Reimagine. Recreate. Restore' is a call for action by all stakeholders to we must step up their efforts to restore damaged ecosystems, including forests. It also kickstarts the UN Decade on Ecosystem Restoration, which aims to concentrate minds on the "urgent need to revive damaged ecosystems". Ecosystems – especially forests – restoration is a crucial step to reduce biodiversity losses and to limit global warming to 1.5C, as outlined in the Paris Agreement.
Businesses can no longer drive ecosystem degradation, but instead must be active restorers. Their approach must go beyond offsetting carbon emissions and biodiversity losses. Restoration activities must be integrated as part of business models and as integral components of companies' actions.
Watch highlights from the CDP Europe Forests summit, which brought together business, investors and policy makers to discuss how to accelerate action towards a deforestation-free world:

Restoration-focused nature-based solutions are an emerging fundamental component of private sector environmental action. They are not only a cost-effective path to achieve climate targets but may also generate a range of co-benefits that can contribute to additional corporate and societal goals. The UNEP stresses that "actions for restoration can also mean preventing degradation or reducing its extent". As part of this, efforts must be stepped up to ensure international supply chains of forest-risk commodities do not further drive deforestation and forest degradation.
To help companies in their journey towards sustainability, CDP's forests questionnaire provides a sub-module focused on ecosystem restoration and protection. Companies are asked to provide tangible and measurable evidence on activities such as forest ecosystem restoration, reforestation, and natural regeneration. Disclosing companies are incentivized to measure and manage opportunities that arise from restoration actions, transparently report on progress, and commit to proactive action for the restoration of ecosystems.
For companies to fulfil their potential role in promoting restoration, policy incentives are required:
- Private sector initiatives must be integrated into landscape/jurisdictional approaches, to ensure that they reinforce initiatives carried out by other stakeholders, such as governments and smallholders;
- Sectoral policies, in the agriculture, forestry, transport, mining, and other sectors, must foster private action on restoration, through fiscal mechanisms, such as tax incentives, and financial mechanisms, such as compensation for restoration-focused upfront investments;
- Public-private partnerships are a powerful tool that should be used to foster the uptake of restoration by companies and to ensure that their activities are implemented in scale.
- Regulations that mandate due diligence from companies that source forest-risk commodities, to ensure greener supply chains must contain provisions that lead companies towards restoration activities;
- In the current context, economic recovery packages issued by governments must include incentives for restoration measures, especially those that aim at easing the burden of marginalized populations in forest areas, often hit the hardest by the pandemic. Economic stimulus cannot come at the cost of relaxing environmental regulations; and;
- Businesses and the finance sector must be engaged for a forest-positive recovery and restoration can be a core component in it
The market is starting to make changes. Just recently, CDP and Paribas BNP announced a partnership to develop common biodiversity reporting metrics for companies. Companies that prioritise biodiversity in their sustainability plans will not only contribute towards a sustainable planet, but remain relevant in the market, which is increasing integrating environmental risks into financial decision.
On this World Environment Day, we call upon businesses, financial markets and governments to embed ecosystem restoration in its strategies and move towards a climate-safe, water-secure and deforestation-free world.