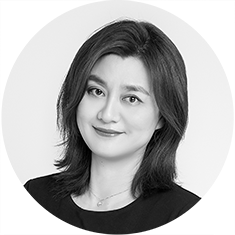 Flora Wu is CDP China Country Director, responsible for CDP China's strategy and operations, market impacts and team development, managing and developing relationships with multiple stakeholders in China.
Flora has 17-year experience in strategy consulting, market research, business development, and ecosystem building. Prior to CDP, she has worked for Deloitte China as a strategy consulting manager and then Director of SOE, Government and Public services. Prior to Deloitte, Flora worked in BDA, a boutique consulting firm advising MNCs entering China market and VC/PE's investment into China.
Flora is also a sought-after speaker in industry events and recognized trainer in executive trainings. She is fluent in Mandarin, English and Japanese with mater degrees from LSE, UK; Beijing Foreign Studies University, China and Kyoto University, Japan.