Smart waste collection in Braga
In 2018, the city of Braga pioneered a modern waste management system in Portugal. With an investment of approximately 6.2 million euros, the municipal public company AGERE installed 4,400 surface and underground containers in 2018. Citizens across the city can now find a container within 100 meters from their homes, where they can deposit their trash at any time. The system replaced the old waste collection model, under which citizens placed bags on the street that were collected at specific times.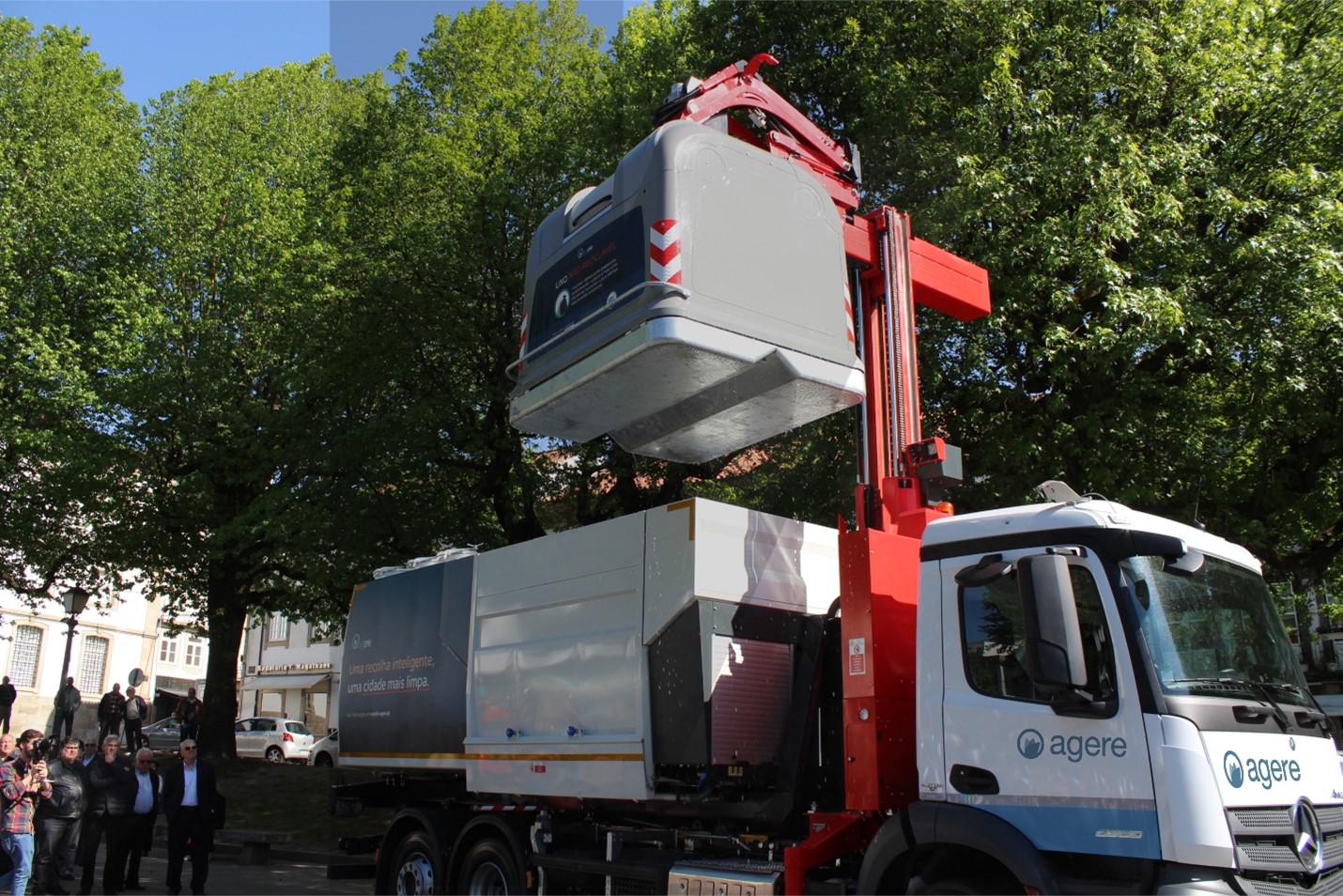 The system relies on a modern fleet of waste collection vehicles and an optimized logistics process. The containers are easily washable on the spot by the collection teams. Thanks to an integrated automatic system, waste collection vehicles use infrared technology to detect and handle the containers without the need for the driver to leave the vehicle.

The public waste management company also invested in complimentary systems, such as the separation of biodegradable urban waste in the historic center. The project has placed Braga, a member of the global network ICLEI – Local Governments for Sustainability, at the forefront of good waste management practices in Portugal.
Photo source: https://semanariov.pt/2018/05/03/ambiente-braga-apresenta-novo-sistema-de-recolha-de-residuos-urbanos/
Website: https://recolha.agere.pt/
This data was collected in partnership by CDP and ICLEI-Local Governments for Sustainability