Keeping it green: Lisbon's Life Lungs programme
A member of the C40 Cities Climate Leadership Group and the global network ICLEI – Local Governments for Sustainability, the city of Lisbon is facing complex environmental challenges. In the upcoming years, longer periods of drought, more episodes of seasonal flooding and rising average annual temperatures are expected. To address these challenges, the city is implementing the LIFE LUNGS Lisbon project. This project, co-financed between the City Council of Lisbon and the European Union LIFE programme, has as its main objective to make the city more resilient to rising temperatures and to adapt to the effects of heatwaves and water scarcity. The implementation began in 2019 and is set to continue until 2024.
The project includes six comprehensive implementation actions: biodiverse meadow improvement installation and operation; using a flock of sheep as an urban non-mechanic vegetation control and soil conservation agent; undertaking water management measures; increasing the tree cover density along the city's green infrastructure; creating an "open desk office" to promote project replication and transfer to the Lisbon Metropolitan Area and private areas; and involving stakeholders to promote the transfer and replication of the project, specially across cities in southern Europe facing common climate adaptation challenges.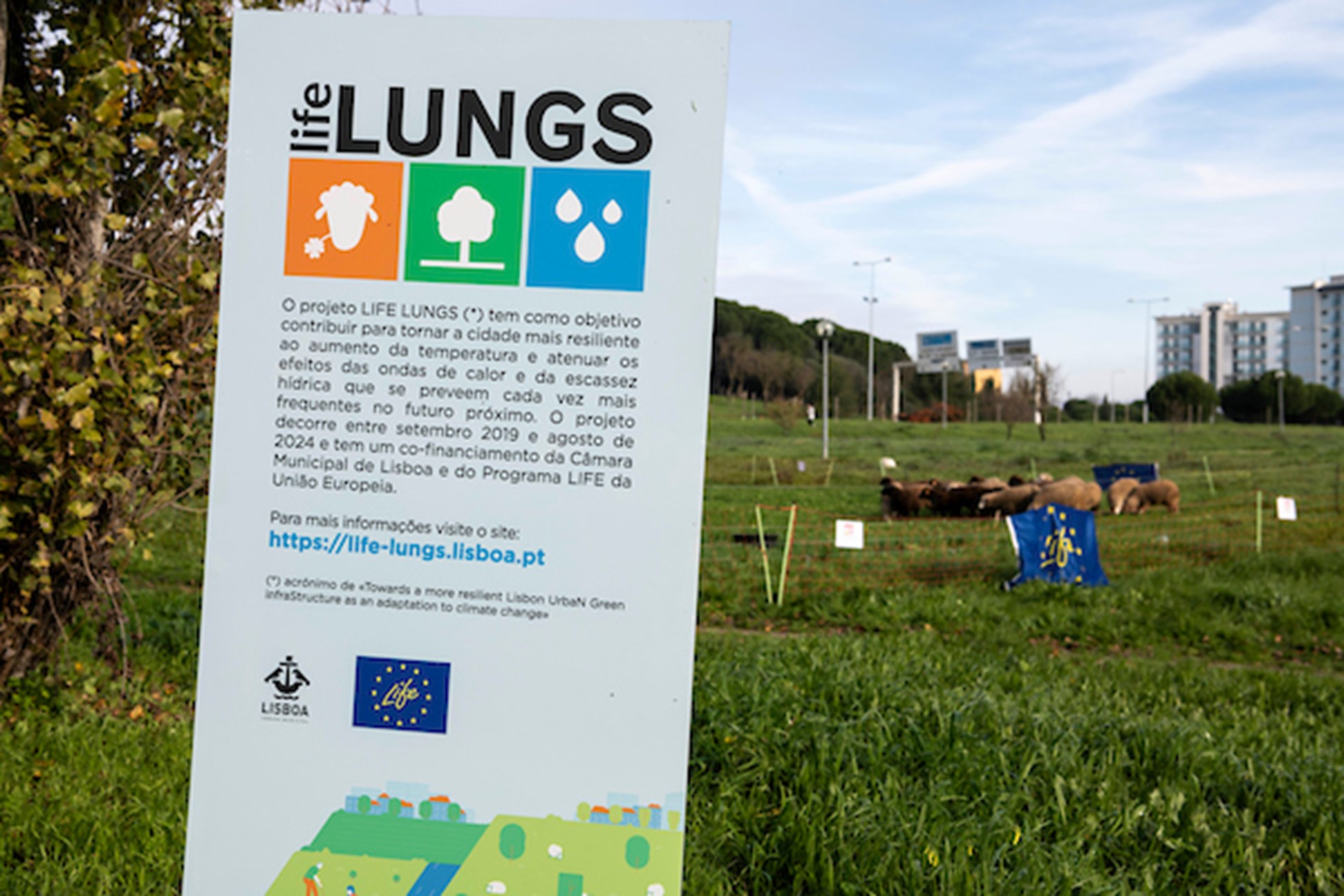 The target is to plant 240,000 trees and shrubs in priority areas and to have 10.6 hectares of biodiverse meadows. Already more than 50,000 plants have been planted to increase tree coverage and the city now has 2.6 hectares of converted biodiverse meadows. Citizens are actively encouraged to participate in the tree planting implementation.
Photo Source: https://life-lungs.lisboa.pt/en/news-and-events/detail/ha-ovelhas-a-pastar-em-lisboa
Website: https://life-lungs.lisboa.pt/en/
If you have further questions, please contact: [email protected]
This data was collected in partnership by CDP and ICLEI-Local Governments for Sustainability