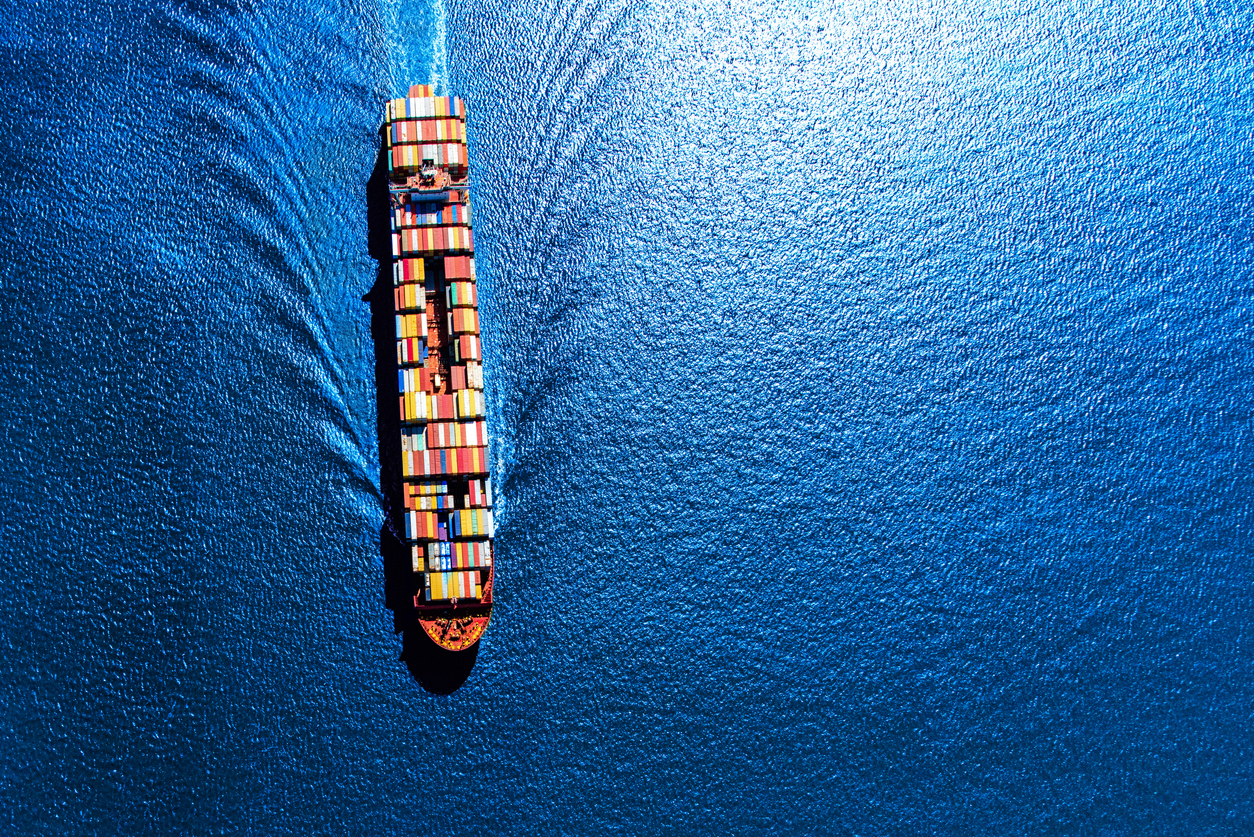 An organization's climate impact extends well beyond the scope of its own direct operations. Companies and governments procure a lot of goods and services, so they have a responsibility to help mitigate their supply chain's greenhouse gas (GHG) emissions, or Scope 3 emissions. With the latest IPCC report and COP26 still fresh on our minds, major players in the global economy must take a deep, system-wide approach to limit warming to 1.5 degrees Celsius.
While this may seem like a daunting task, there are four key steps that major purchasers are taking to reduce Scope 3 emissions and encourage suppliers to embrace environmental ambition.
Leverage your buying power to drive transparency
For the average global company, upstream Scope 3 emissions are 11.4x higher than direct, operational emissions. How can purchasers measure and manage this impact?
Requesting environmental disclosure is key. Leading purchasers like Ford Motor Company are asking their strategic suppliers to disclose data on GHG emissions, environmental risks and corporate governance. By simply starting the conversation around collecting and sharing impacts, purchasers can create a more transparent supply chain and better manage their Scope 3 footprint.
Requesting environmental data has become an industry-wide expectation. In 2021, over 200 purchasers leveraged a combined US$5.5 trillion in buying power to request environmental data from over 24,000 strategic suppliers through CDP Supply Chain.
Set clear expectations and strategically engage with your vendors to drive action
To truly reduce upstream Scope 3 emissions, companies must go beyond data collection and set clear expectations for suppliers on emissions reduction. In 2020 alone, for instance, CDP Supply Chain members' suppliers reduced GHG emissions by 619 million metric tons – equivalent to shutting down 159 coal power plants for a year.
Cisco is one of the best at setting up their suppliers for success.
Cisco, a founding CDP Supply Chain member, requires tier 1 and tier 2 suppliers to disclose through CDP. But Cisco is committed to move their suppliers from simply disclosing to taking action. It embeds KPIs into the supplier management process that align with Cisco's net-zero goal. Cisco also expects suppliers to set emissions reduction targets and meet Cisco's disclosure and data quality standards, including third-party verification of Scope 1 and Scope 2 emissions.
Cascade science-based targets through your supply chain
Science-based carbon emissions reduction targets are the gold standard for ambitious target setting and a critical component of our collective goal to keep global warming below 1.5 degrees Celsius. CDP Supply Chain members are keenly aware of this – over 50% have already set a science-based emissions reduction target (SBT). However, just 2.5% of 2021 disclosing suppliers have set SBTs. How do we encourage suppliers to raise their ambition?
Moody's Corporation provides a great example for cascading SBTs throughout their supply chain. Moody's works with CDP Supply Chain to achieve its own Scope 3 SBT – part of which requires that 60% of its suppliers by spend covering purchased goods and services and capital goods will have their own SBTs by the end of 2025.
Through webinars and other activities, Moody's supports its vendors to set SBTs and participate in climate change disclosure. Participating in CDP Supply Chain enables Moody's to advance its responsible sourcing efforts and move closer to its goal of reaching net-zero by 2040.
Join forces to accelerate action and build momentum
Purchasers are increasingly committed to cascading SBTs through their supply chains. To achieve these ambitious supplier engagement SBTs, companies are starting to join forces to push suppliers to set their own targets. In 2021, 26 CDP Supply Chain members with US$500 billion in annual procurement – including L'Oréal, Renault Group, AstraZeneca and HP Inc –joined CDP's Science Based Targets Campaign to encourage their suppliers to set 1.5 degree Celsius-aligned SBTs.
Mastercard, a CDP Supply Chain member that participated in the campaign, has demonstrated its commitment to the highest levels of climate ambition by setting a 1.5 degree-aligned SBT and joining the Business Ambition for 1.5°C. Requesting its suppliers to set equally ambitious targets was a natural next step.
"Mastercard has set an ambitious goal of reducing absolute Scope 3 GHG emissions 20% by 2025, so mobilizing our suppliers to set their own science-based targets is a top priority for us," said Kristina Kloberdanz, Chief Sustainability Officer, Mastercard. "Participating in CDP's Science Based Targets Campaign is not only an impactful way to reduce our own carbon footprint; it is an innovative and impactful way to leverage our influence to address climate change across the globe."
Join CDP Supply Chain and collaborate with suppliers to drive emissions reduction at scale
No matter where your organization is in its sustainability journey, purchasers wield significant buying power to catalyze climate action – but it all starts with supplier engagement and a request to disclose.
CDP Supply Chain members are well equipped to engage their suppliers on decarbonization. Membership allows them to measure their suppliers' impact, using a tiered approach to effectively target suppliers and track progress over time to hold them accountable. Through CDP Supply Chain, companies can collaborate with suppliers, build their capacity and empower them to understand and reduce their emissions and set ambitious targets. Along the way, CDP will provide clarity and best practice – helping you play a crucial role in the transition to a net-zero, sustainable economy.