Target:
PepsiCo plans to reduce absolute direct operational Scope 1 and 2 emissions by 75% and its absolute indirect value chain emissions by 40% by 2030 (2015 baseline). In addition, they have a goal to achieve net-zero emissions by 2040.
Why PepsiCo set an SBT
In 2021, PepsiCo launched pep+, its transformation strategy to grow as a company while having a positive impact on both the planet and people. The company did this, in part, because they know that the success of their business is directly linked with the future of the planet. "Our world is already feeling the effects of climate change and faster, bolder action is needed," said Roberta Barbieri, VP Sustainability- Climate and Water. "Addressing climate change is not only critical for the benefit of society, but also for the viability of our businesses as we are experiencing the impacts within our own supply chain."
Recognizing that it needed to pursue a climate goal that was about what needed to be done by the company to effect change, in January 2021, PepsiCo announced goals in line with the latest science, more than doubling its previous science-based climate goal.
PepsiCo's target aligns with the Business Ambition for 1.5°C pledge, which it signed in 2020, joining other leading companies committed to set science-based emissions reduction targets in line with limiting global warming to 1.5°C above preindustrial levels.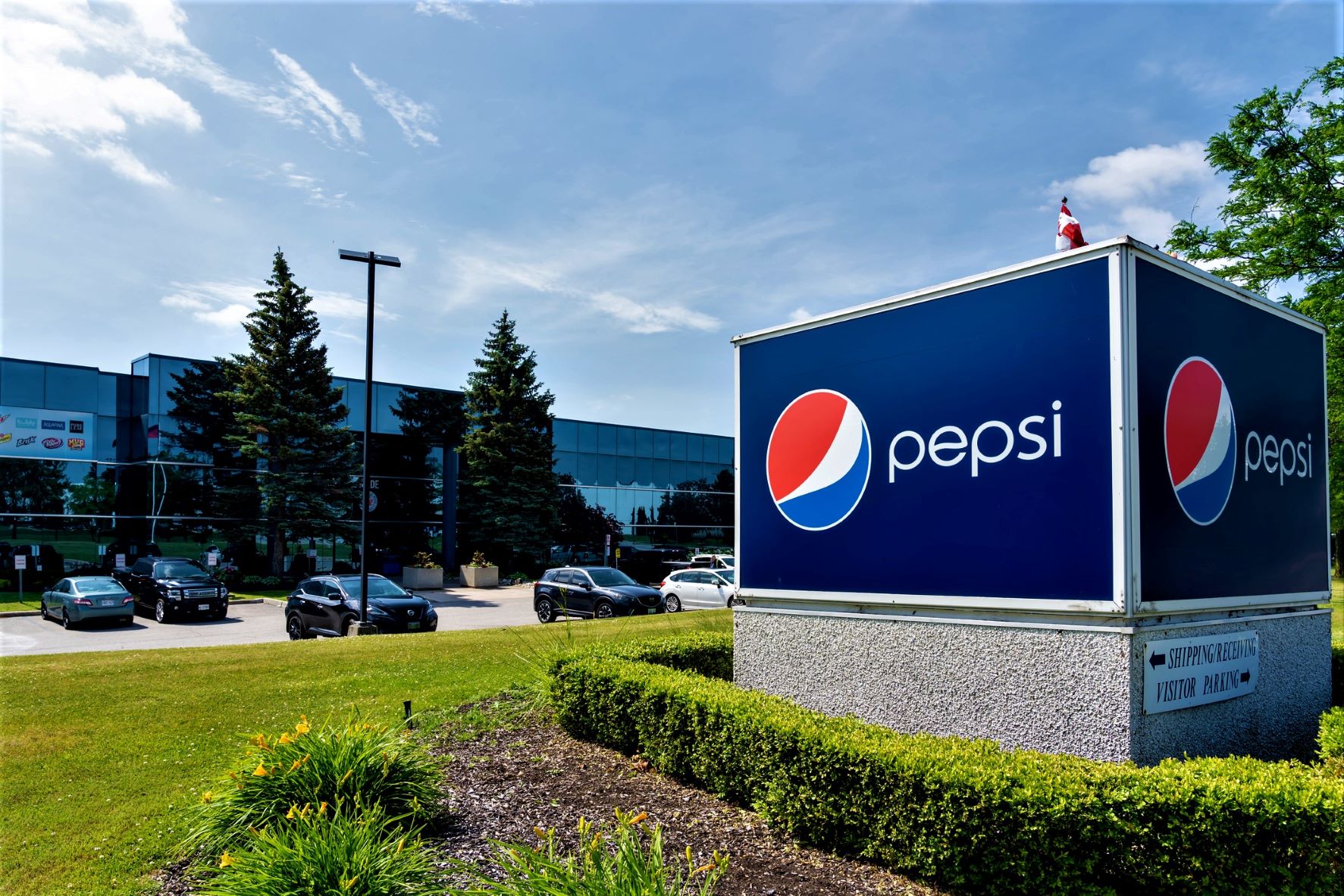 How they plan to achieve their target
PepsiCo's climate action strategy is centered around two pillars: mitigation and resilience. "To be a successful company for decades to come, we need to create more resilience in our business by decoupling our growth from the use of fossil fuels and investing in sustainable solutions, like renewable energy," said Barbieri. As PepsiCo works to reduce GHG emissions in its operations and supply chain, the company is focusing on the areas where it can have the biggest impact. These include developing sustainable manufacturing, warehousing and distribution strategies; further scaling sustainable agriculture and regenerative practices; reducing the impact of packaging; and shifting to renewable electricity and fuels across its value chain.
In 2021, PepsiCo reduced Scope 1 and 2 emissions by 25% from a 2015 baseline. It continues to make good progress with more than 70% of global electricity needs in its own direct operations now met by renewable sources and a plan to transition to 100% renewable electricity across all company-owned operations globally by 2030. But there are still challenges with procurement in certain markets where the infrastructure and market development of renewable electricity is not as advanced. PepsiCo works closely with industry associations and pushes for local favorable public policy changes in such markets to unlock renewable electricity procurement.
PepsiCo is also investing in zero- and near-zero emission delivery vehicles for company-owned fleets and partnering with others to support decarbonization of the broader transport industry. For example, PepsiCo is currently planning on rolling out 100 heavy-duty Tesla Semis in 2023 which will be used to make deliveries to customers like Walmart and Kroger. Decarbonization of transportation is important not only for PepsiCo's company-owned fleet but also for its third-party logistics providers. Transport is a challenging sector to decarbonize and therefore the company will need to work with multiple stakeholders and industry players in order to make an impact. As it makes strides in its own fleet, PepsiCo is also engaging with its suppliers to share best practices and come up with innovative pilots and programs to help move the industry toward lower emissions. They are a part of the Smart Freight Buyers Alliance (SFBA) and engage with peers and providers within that forum to accelerate change.
Why PepsiCo is focused on its value chain impact
"We know that meeting our science-based targets not only requires that we scale up our own decarbonization efforts but that our business partners do the same," said Barbieri. "Our Scope 3 emissions account for 93% of our emissions, and it's certainly the most challenging element when we consider all of the third-party suppliers and individual businesses that we work with."
PepsiCo is rethinking how to incentivize and support its suppliers and farmers as they reduce their footprint and create a meaningful impact for the planet. To address emissions outside of the company's direct control, PepsiCo has developed various programs and implemented educational tools to assist partners across the value chain. For example, the company works with farmers to drive the adoption of regenerative agricultural practices (including planting cover crops and adopting low- or no-till techniques), help reduce on-farm greenhouse gas emissions and improve the likelihood of sustainable crop supply.
PepsiCo believes that a science-based target (SBT) is a powerful tool to affect large-scale change within an organization, providing structure for reducing emissions and contributing toward global emission reduction goals. "Done right, an SBT can provide an incentive for an organization to strategize and lay out a path to become a more sustainable and climate-friendly organization," said Barbieri. "This plan becomes the blueprint for the organization as it aims to transition toward lower emissions and ultimately net-zero. From executives to senior leaders, alignment and buy-in for the plan is critical for implementation and goal achievement. Setting an SBTi-validated emissions reduction target is a milestone in the journey toward the broad and deep change needed within our organization to address climate change."