Latin America's rising star
Buenos Aires is the only city in Latin America to make CDP's cities A List in 2018. An impressive feat for a city threatened by flooding, heatwaves, vector-based diseases such as dengue.

A megacity, with a population of 2.89 million in 2010 and three million daily commuters, Buenos Aires is growing rapidly. Officials predict that the population will reach excess of three million by 2030. Some 250,000 of these residents live in informal settlements – many of which sit in flood risk areas.
The city has a real challenge on its hands to build resilience, keep citizens safe and to close the gap between rich and poor. Recent figures show that 1/3 of Argentinian's live below the poverty line, rising to 41% in Greater Buenos Aires.
But Buenos Aires is rising to the challenge.
Since 2016, the city has taken part in the network of 100 Resilient Cities worldwide which looks at improving the city's economic, social and environmental resilience.
Championing resilience
Not only does tackling climate change feature in the city's Master Planning document, but the city's Law of Adaptation and Mitigation of Climate Change requires it to update its Plan of Action on Climate Change every five years.
Current adaptation targets include planting 54,000 trees by 2023, rehousing families living in informal settlements on flood plains and the delivery of training by the Civil Defence for vulnerable residents to help them cope with climate emergencies.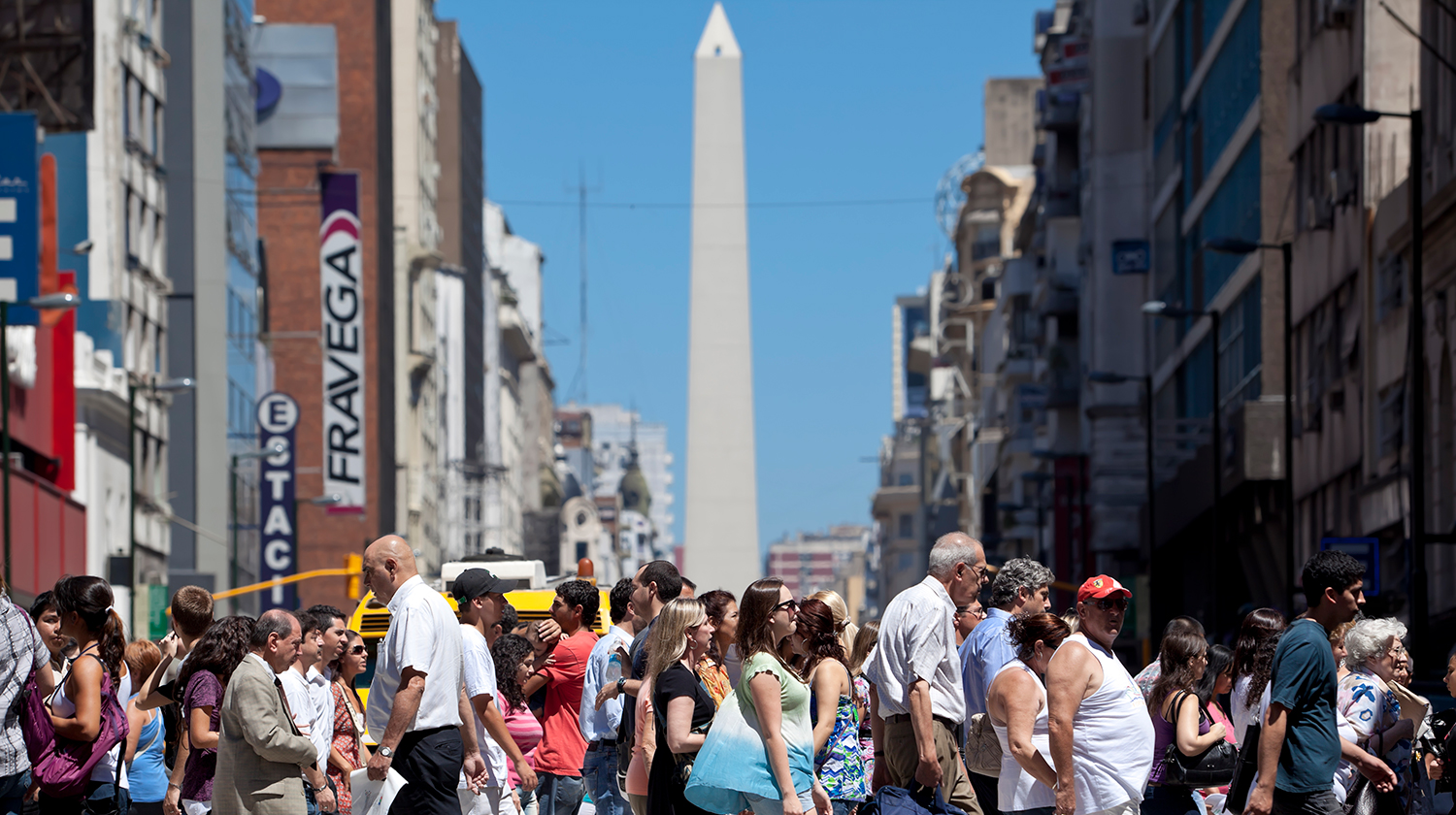 City at risk
As extreme weather becomes more common, Buenos Aires faces risks that threaten vulnerable populations in the city including heatwaves, river floods, coastal flooding and vector-borne diseases.
Flooding is a serious concern. Buenos Aires is flanked by two rivers, the Rio de la Plata in the east and the Rio Matanza-Riachuelo to the south. The city is also crossed by 11 water basins. On top of this, the city's rainfall has increased by 32% since 1960, further compounding the flooding threat.
To make matters worse, a local weather phenomenon known as the Sudestada, brings heavy rain, high seas and coastal flooding between July and October. And while the city can't stop the wind from blowing, it can take steps to mitigate the risks to citizens.
A 2008 ruling by Argentina's Supreme Court indicated that no one can live less than 35 meters from the edge of the Matanza-Riachuelo River. To date the city has relocated 710 of 2,000 families from 10 neighbourhoods and settlements in the Mantanza-Riachuelo basin, one of the most polluted basins in the world. Many families have been rehoused in new apartment blocks in the south west of the city. This relocation is due to finish in 2025.
High-tech response
By investing in urban drainage, such as better surface drainage and holding reservoirs, Buenos Aires aims to better cope with floodwaters.
The city is also using technology to respond to the flooding threat by developing a network of hydro-meteorological sensors. It has already surpassed its target to install 28 sensors by 2020. Located in storm drains, the sensors monitor rainfall, pipe capacity and weather conditions and feed this data back to a central control center in real time. Unique in Latin America, this center allows the city to coordinate its response to flooding rapidly with other government agencies such as the Civil Defence, police and health services.
Prevention campaigns for older people
The city's Environmental Protection Agency expects heatwaves to intensify due to climate change, further exacerbated by the city's 'urban heat island' phenomenon.
Older people make up 16% of Buenos Aires' population, and this group is most vulnerable to heat waves. Over the summer months, the city runs a prevention campaign to protect older people from the effects of heat waves such as dehydration and respiratory difficulties. This comprises a combination of talks, workshops and interactive communications systems between older people and the city. In early 2019, the campaign reached more than 1,000 older people face-to-face and thousands more through interactive communications via text message and phone calls.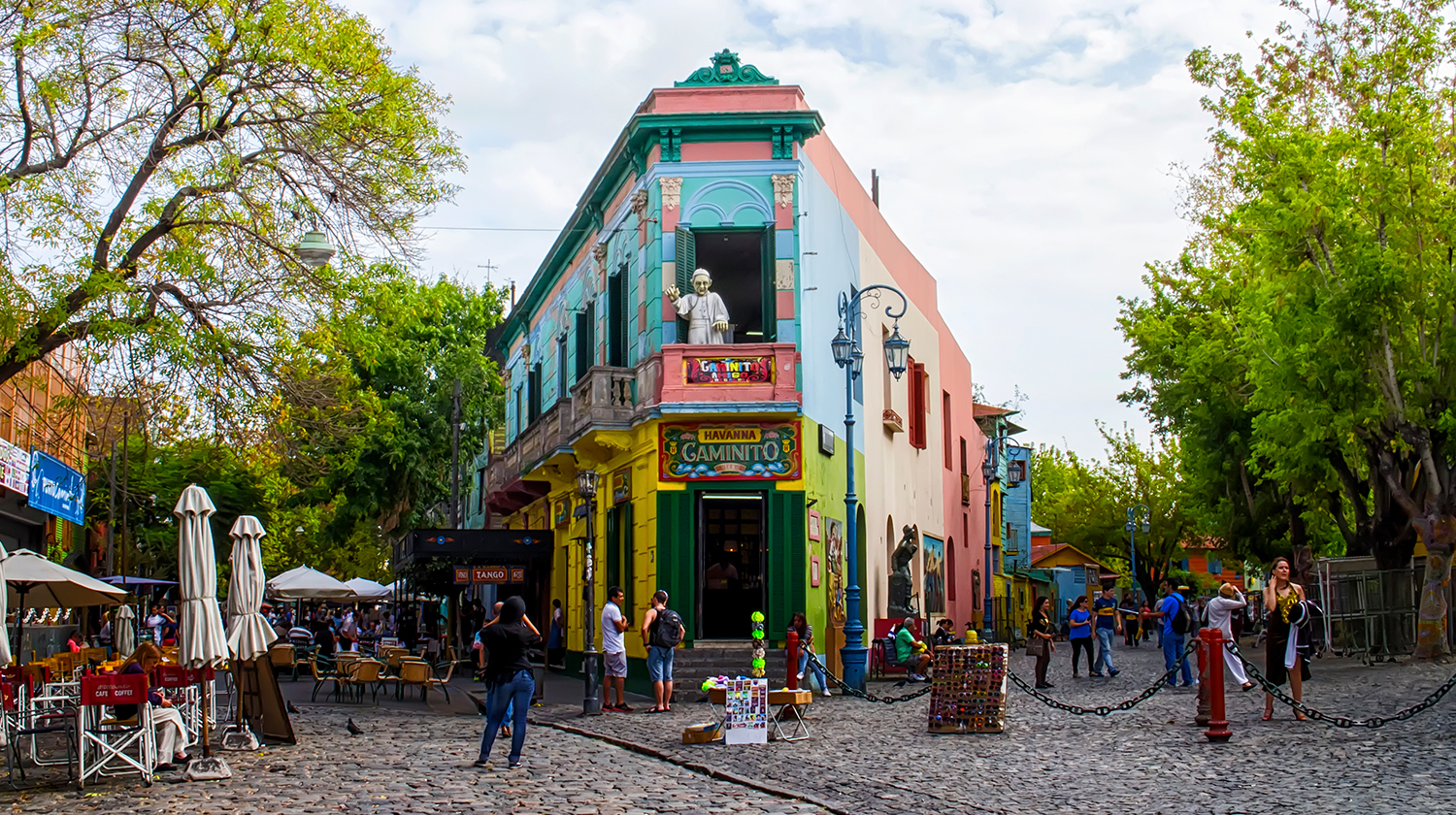 Tackling disease
Flooding is not the only risk to Buenos Aires. A changing climate brings with it rising temperatures, longer summers, increased rainfall and greater humidity, all of which create the perfect conditions for mosquitos to thrive. Aedes Aegypti, mosquitos, which breed in the city, are particularly concerning for city authorities as they are vectors (or carriers) of Dengue Fever and Zika.
To adapt to this threat, the city has developed actions which target the mosquitos at each stage of the life cycle from eggs to larvae to adulthood. The city uses a three-part strategy to tackle this threat comprised of fumigation, ovitraps (to trap eggs) and aromatic plants which repel mosquitos.
Social inclusion
As the capital city of Argentina, Buenos Aires was a popular destination for migrants seeking a better life. However new arrivals often end up living in informal settlements and have difficulty accessing the labour market and public services. In fact, 7% of the city's population has no access to basic services.
It's clear that the city's poorest citizens are on the front line of climate change. For this reason, the city government is working to address social inequality as part of its adaptation strategy. To date the city government has opened Centres for Inclusion and Opportunities, providing support for residents and local businesses as well as cultural activities. The city's program En Todos Está Vos is also helping citizens to reach a basic income and ensuring access to nutrition programmes and medical care.
The city has also begun to tackle informal settlements, providing basic services to all inhabitants and improving their quality of life. One of the first settlements to be rebuilt was Barrio 31 in Retiro, a neighbourhood in downtown Buenos Aires. On top of this, a large percentage of the homes built for the 2018 Youth Olympic Games are being allocated to social housing for low-income citizens.
Alongside the day to day running of the city, Buenos Aires has put climate change and the safety and security of its citizens at the top of its agenda. This makes Buenos Aires a trailblazer for cities across Latin America with many lessons to share for cities aspiring to climate leadership.