Houston, TX
Transportation is the leading source of greenhouse gas emissions in the U.S, accounting for approximately 28% of national GHG emissions and making it a priority sector for local governments looking to cut community-wide emissions. Through a partnership with Evolve Houston, the City of Houston, Texas has been working to expand public and private electric vehicle (EV) charging options across the city. Evolve Houston is a public-private coalition founded by Mayor Sylvester Turner with Shell, NRG Energy, CenterPoint Energy, the University of Houston and LDR Advisory Partners. This initiative aims to improve air quality and reduce GHG emissions by electrifying transportation in Houston.
Houston's Climate Action Plan emphasizes the transition to cleaner and more efficient vehicle technologies as a priority to reduce greenhouse gas emissions. The city aims to increase regional sales of EVs to 50% of annual new car sales by 2030. To further enable EV ownership and ensure accessibility for all residents, sufficient infrastructure needs to be developed. In 2021 the Houston City Council approved the purchase, installation and deployment of electric vehicle charging stations in various city facilities through a partnership with Greenlots.
In 2022, Evolve Houston published "Houston's Regional Infrastructure Strategy for Electrification (RISE) Report" in partnership with ElectroTempo to understand where EVSE deployment and investment stands today and to achieve the goals of educating the Houston Region, guiding EVSE investment and investigating grid resilience. According to the report, the existing EVSE supply is enough for16,500 EVs (0.25% adoption). There are currently 460 public Level 2 and DC fast charging stations, for a total of about 1,000 public charging ports. To date, US$6.7 million has been invested in public charging. To accommodate the growing EV adoption rate, US$420 million in EV charging infrastructure may be required by 2030 to support the 50% goal (10% adoption). An additional US$200 million investment may be required to fund multi-unit dwelling at-home charging.
Beyond reducing GHG emissions, increased EV adoption will have health and environmental benefits and reduce noise pollution. Analysis provided by the RISE Report also shows that charging stations in Houston do not currently exist in areas with higher percentages of low-income families. Currently, the city is engaging internal departments and external stakeholders to establish steps, guidelines and other plans for implementation of publicly accessible EVSE on city-owned properties in anticipation of Infrastructure Investment and Jobs Act funding.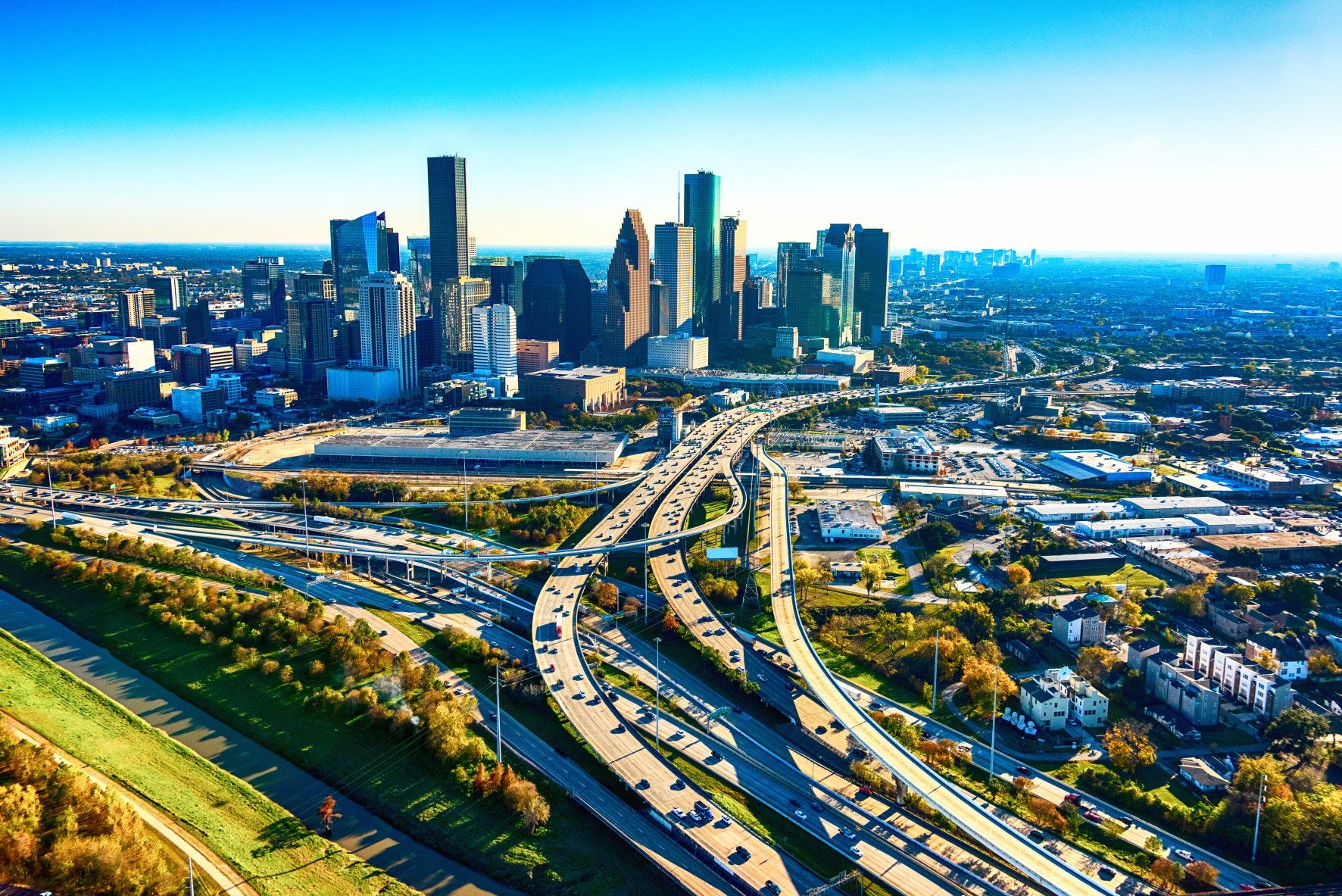 Culver City, CA

Culver City in California is exploring an integrated project along Ballona Creek to reduce traffic and pollution while improving local water resources. Currently, the city ranks in the top 10% statewide for traffic congestion, which increases the state's greenhouse gas (GHG) and particulate emissions.
Ballona Creek, an 8.8 mile watershed that flows through Culver City and empties into Santa Monica Bay, has impervious surfaces along its eastern reaches that increase the volume of water flowing through the Creek carrying pollutants. In order to mitigate this, the city is considering an extension of the Ballona Creek bike path to reduce traffic and the pollution that comes along with it. As part of this project, the city aims to reduce permeable surfaces in favor of green infrastructure to incorporate more infiltration opportunities, filter out pollutants that would otherwise enter the groundwater reserves table and help reduce saltwater intrusion in the West Basin and increase the availability of local freshwater. In addition to reduced GHG emissions, water capture and infiltration and reduced pollutant load, other co-benefits include planting native species, reducing the urban heat island effect and informing the local community to play a role.
Culver City estimates the cost of the project at approximately US$5 million. The city is currently reaching out to other local governments and stakeholders, such as the City of Los Angeles, LA Metro, Los Angeles County Flood Control and the US Army Corps of Engineers, to discuss financing for the project.