Welcome to CDP's global website
Please select the site for your country / region to view the most suitable information
El papel de los estados y las regiones es vital para combatir el cambio climático y acelerar la transición a una economía sostenible.
States and regions
CDP believes that state and regional governments play a vital role in driving climate action and delivering sustainable economies. We provide a global platform for sub-national governments to measure, manage and disclose their environmental impact. In 2022, 108 states and regional governments, representing 543 million people, disclosed their climate data through CDP and are part of a global movement driving the transition to a low carbon, resilient economy.
CDP is the global reporting platform for the:
This offers states and regions capacity-building opportunities and access to a network of relevant support. The reporting informs the Race to Resilience and Race to Zero Campaigns, on the progress of regions in their commitments towards net-zero, building resilience, and adapting to impacts of climate change. The data is used by the UNFCCC's Global Climate Action Portal, which recognizes climate actions and commitments made by actors around the globe.
CDP's expertise in environmental disclosure stems from pioneering and founding the world's environmental disclosure system in 2000.
CDP's questionnaire is aligned with the global standard of the Task Force on Climate-related Financial Disclosures (TCFD), showcasing your state or region's leadership in climate-related risk planning and strengthening opportunities to engage with investors and the private sector.
We hold the most comprehensive global collection of environmental data from companies, cities, states and regions.
Reporting through CDP is easy and free of charge. Any state or region can report and now with reduced questions, the 2022 questionnaire aims to make the process even easier and more streamlined to align with a number of initiatives.
CDP's States and Regions Questionnaire is available in English, Spanish, Portuguese with support and guidance on how to disclose.
There are benefits that sub-national governments can gain from reporting through CDP; access to an array of global initiatives, comprehensive support to guide and improve climate targets and actions and sharing of public data to allow governments to benchmark and learn from best practices.
Use our Open Data Portal (ODP) to learn more about the latest disclosed data and receive unique insights to support your decision-making processes.
CDP facilitates the exchange of best practices between states and regions and all of our stakeholders. These include cities, investors and companies. We do this through regional and global events, case studies and reports. All data is shared to the ODP. This valuable resource lets you view the actions of other cities, states and regions to compare and benchmark progress over time.
In 2022, 108 states and regional governments, representing 543 million people from 25 different countries.
357 mitigation actions were reported globally. The top reported mitigation actions included: renewable energy generation, emissions reduction from motorized vehicles, generation of grid-supplied energy, biodiversity preservation, and policies to promote circular economy.
85% of states and regions are engaging with other levels of government on climate mitigation-related activities. 285 climate-related projects seeking finance were reported globally.
In 2022, 245 adaptation actions were reported globally. The top 3 were: government policies and program actions (for example, the development of targeted plans to address hazards), community engagement and education, and ecological restoration (including wetland conservation and restoration). Região Autónoma da Madeira in Portugal created an alert system for floods and mass movements. This means they can predict the approach of depressive atmospheric systems capable of generating very intense precipitation within a few hours.
Guanajuato in Mexico implemented household rainwater harvesting systems to purify water in areas with high water stress and that were vulnerable to droughts. South Australia implemented provisions to sustainably manage fisheries by imposing limits on fish size, personal daily bag etc. Further measures included: developing fishery management plans, enforcing closures and aquatic reserves, controlling exotic organisms and aquatic diseases, monitoring interactions with threatened, endangered or protected species, and monitoring commercial fishing to prevent illegal activities.
In Cross River State in Nigeria, the intensive replanting of both forest tree and food crops in degraded forest reserves has resulted in fuelwood, food and water security, water shed protection, and a drop in desert encroachment and regular wildfire outbreaks.
74%
of states and regions disclosing in 2022 have a climate risk and vulnerability assessment.
60%
of states and regions reporting have an active greenhouse gas emissions reduction target(s) in place.
66% have a climate action plan or strategy in place. 67% of states and regions have a monitoring system in place to identify changes in their region's natural forest area resulting from deforestation and/or forest degradation.
Comience a medir y gestionar los impactos del cambio climático y a actuar al respecto divulgando a través de la iniciativa de estados y regiones de CDP.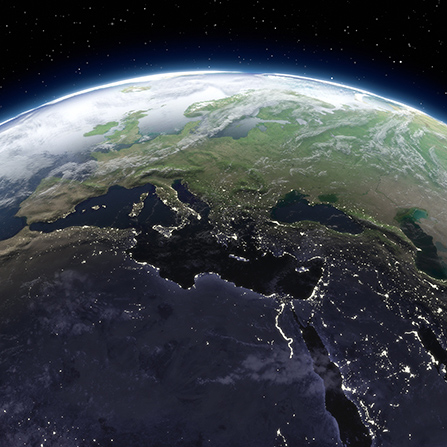 Open Data Portal
Explore our open data portal to gain a comprehensive insight on climate mitigation, risks and adaptation.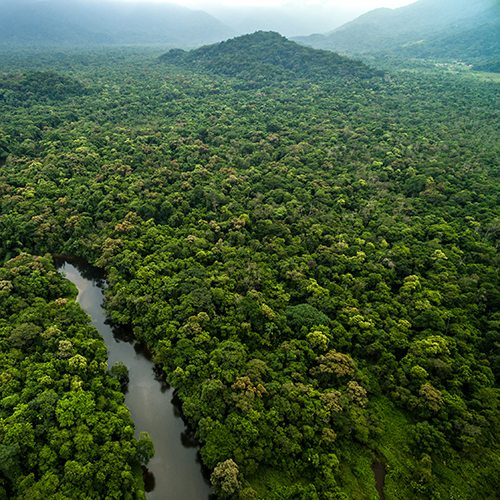 Enabling jurisdictional approaches to halt deforestation
Ending deforestation cannot be achieved through individual action from companies or governments. Landscape and Jurisdictional approaches (LA/JA) provide a management framework that can integrate the actions of multiple stakeholders within a landscape towards a collective goal. Through these approaches, companies can meet their no-deforestation commitment while aligning their goal with the local government's vision for a sustainable future.

CDP has introduced new questions in 2022 on this topic for both corporate and sub-national governments. These will help to raise awareness, guide and assess corporate and sub-national government engagement with LA/JA.
Participate in global and regional environmental initiatives and projects
---
States and Regions that reported to CDP in 2022

State and regional governments play a vital role in driving climate action and delivering sustainable economies. In 2022, 108 states and regional governments, representing 543 million people, disclosed their climate data through CDP and are part of a global movement driving the transition to a low carbon and resilient economy.
List updated January 30, 2023
---
Guidance and information
A full suite of support, guidance documents and webinars can be accessed through your dashboard when you sign in.
Please see our platform guidance for states and regions.

Sign up to the cities and states and regions newsletter
¿Necesita ayuda?
Usamos cookies para mejorar su experiencia en nuestro sitio. Si sigue usando nuestro sitio, acepta nuestro uso de las cookies. Consulte nuestras
Política de cookies
y
Política de privacidad
para obtener más detalles.