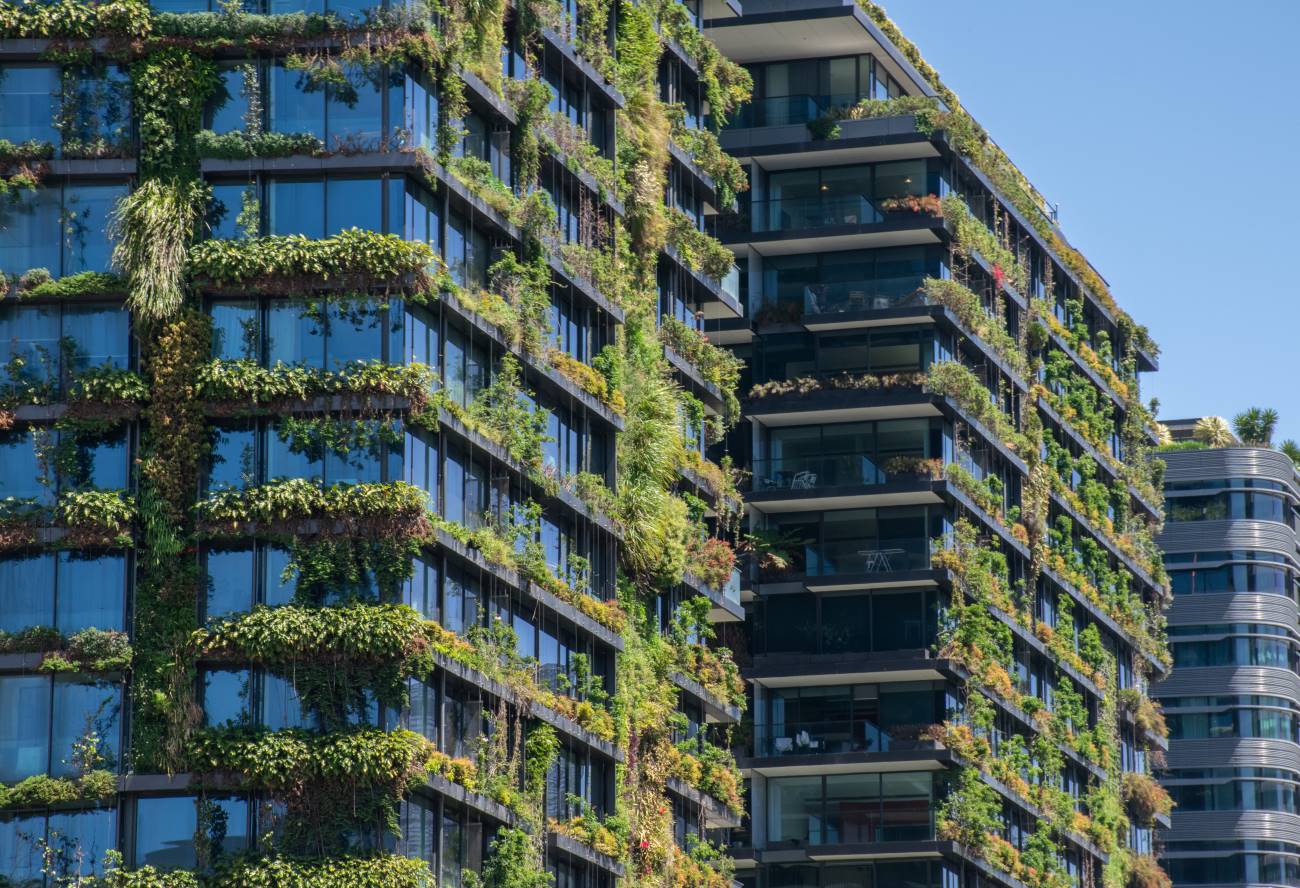 When it comes to addressing climate change, for years the spotlight has been on fossil fuel companies, automotives and other carbon-intensive sectors. Now, banks and other financial institutions are increasingly under pressure to examine their climate impacts and risk, as well as take action.
Today, the spotlight is on financed emissions and banks are under growing pressure to cut carbon across their portfolios – not just because they have a moral imperative to act, but because the climate crisis threatens their loan books. The risks to banks and other financial institutions are real; new research shows that climate change-induced water insecurity, for example, is exposing financial institutions to significant stranded asset risk, with US$13.5 billion in assets already stranded.
The US federal government is aware that environmental concerns present a real and material risk to the economy as a whole, with banks underpinning the entire system. Two new policy developments mean that environmental management will increasingly become a top priority for banks.
In March this year, the US Securities and Exchange Committee (SEC) issued its proposed climate disclosure rule that will require publicly-traded companies – banks included – to disclose their climate impacts. There is already huge momentum toward disclosure: close to 80% of the S&P500 already (including 29 banks) discloses through CDP; and many countries have already announced their own mandatory disclosure plans, including the UK, New Zealand, China and Singapore.
Another environmental policy development that may soon impact US banks is stress testing for environmental risk. This requirement seems inevitable now that Federal Reserve Chair Jerome Powell has been confirmed for a second term. Some banks are already doing this and communicating the results to stakeholders. For example, in its CDP disclosure, Huntington Bancshares writes that it analyzes the stress scenario impacts of sectors facing elevated climate risks, to obtain a comprehensive view of those potential risks in its portfolios – a process overseen by Huntington's Board of Directors.
The first, vital step to prepare for these new federal environmental regulations is voluntary disclosure. If the proposed SEC climate disclosure rule moves forward, soon US banks may simply have no choice but to disclose in 2024 and beyond. Luckily, since the SEC's proposed rule is based on the Task Force on Climate-Related Financial Disclosure (TCFD)'s recommendations, any company already disclosing environmental data through CDP, which is fully aligned to TCFD, or another TCFD-aligned platform, is already well-prepared for its SEC filing.
Banks that disclose now, in 2022, can get ahead of the impending requirement for SEC climate disclosure and stress testing, and also prepare for disclosure mandated through other emerging frameworks, such as the ISSB and EFRAG in the EU.
There are many benefits to voluntary disclosure for banks. It uncovers hidden risks and opportunities associated with environmental impact (for example, in its CDP disclosure, Cincinnati-based Fifth Third Bank notes that increased severity and frequency of extreme weather events such as hurricanes and floods can increase credit risk, with a potential financial impact for the bank of up to US$10 million). Through the process of disclosure, banks are asked specific questions about their business planning, financial planning and scenario analysis – all tools that help them track and benchmark progress on environmental management.
Besides policymakers, stakeholders including customers and investors are also calling for transparency around environmental impact, so disclosure is an opportunity for banks to protect and improve their reputations. It also boosts competitive advantage: companies that disclose ranked 19 percentiles better than the average firm in their ability to access capital.
With growing attention on financed emissions, disclosure provides a framework for banks to confront the complex area of Scope 3, or indirect emissions, head-on. It's vital work for any bank: our research found last year that portfolio emissions are over 700x larger than direct emissions in most financial organizations. Financed emissions could have a potential negative financial impact of US$1 trillion on these companies.
Best practice disclosure for banks includes the environmental impacts of their portfolios as well as their operations – providing high quality, comparable and TCFD-aligned data on Scope 3 financed emissions. Banks that disclose more thoroughly and deepen their climate management are better positioned to understand portfolio emissions. Midsize banks will benefit from this enormously: when it comes to making portfolio decisions, regional banks are closer to the ground than larger multinationals and act as real partners to local lending clients. Their ability to influence change within the private sector is profound.
Banks that have disclosed financed emissions and other climate impacts for years must continue to do so. Transparency through comparable, standardized disclosure is vital to being accountable to stakeholders and show that a company is delivering against its targets. As companies are increasingly asked to consider their environmental impacts beyond emissions and address forests, water security, biodiversity, oceans and plastics, disclosure prepares them for vital issues – and potentially more future regulation – on the horizon.
The latest IPCC report makes it plain that no one will escape the consequences of global warming and environmental desecration. That means solving the climate crisis no longer rests just on the shoulders of the largest actors in the world. Financial institutions, including both mid-size and large banks, have a real role to play to drive necessary changes in the real economy.
Banks are a driving force behind the US economy. Globally they also have a unique opportunity to catalyze climate action and lead the necessary change to meet our global climate goals. Such leadership begins with transparency, which is why any bank looking to do its part in solving the greatest challenge facing this planet must start with disclosure – and they must do it now.
Find out more about disclosure through CDP, the only global, independent environmental disclosure mechanism.
Further reading: Read our recommendations for high-quality mandatory water disclosure in our new policy brief.