Committed to green infrastructure and sustainable consumption
Founded in 1181, Vitoria-Gasteiz is one of the oldest of the 2019 A List Cities. The city, which has a population of just over 250,000 inhabitants, has demonstrated a decades-long history of leadership on environmental action. Nearly a decade into the implementation of the 2012 Green Urban Infrastructure Strategy, Vitoria-Gasteiz continues to invest in resilient green infrastructure while finalising its plans to become climate neutral by 2050. By engaging its citizens on issues from tree planting to sustainable food policy, Vitoria-Gasteiz is demonstrating how city-level action can drive the transition to a climate safe future.
In 2012, Vitoria-Gasteiz was named European Green Capital in recognition of its solid sustainability credentials, its effort to protect and improve its green spaces, ensuring that the entire population lives within 300 meters of one of them, and its capacity to serve as an example to other European cities. Today, the city and its people have planted over 165,000 trees, well over half of its initial target of 250,000, making it the provincial capital with the highest density of green areas per inhabitant. Many of these trees have been planted in the city's Green Belt – a ring of 10 parks wrapped around the city.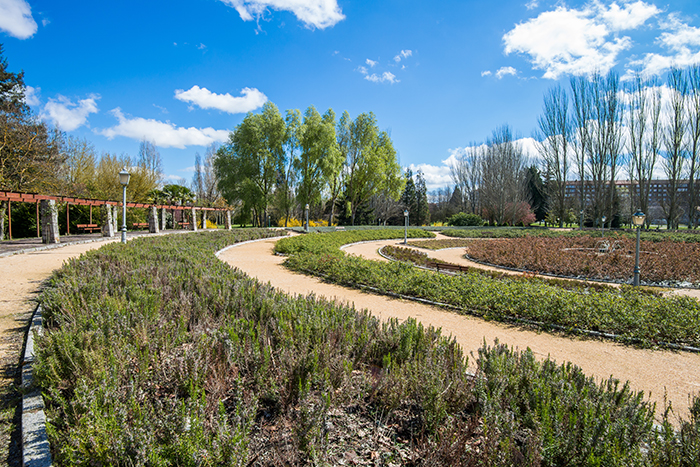 First developed in 1993, these parks are designed and managed to increase biodiversity, sequester carbon, and defend the city against flooding – one of the most significant and immediate climate hazards facing Vitoria-Gasteiz. Today, the city is continuing to enhance its flood defences through investing in new green infrastructure and 2020 will see the completion of a new project to limit the impact of floods along the banks of the Zadorra River. The project will include the development of new green spaces along the river's right bank, to capture and filter floodwaters, limiting their impact on the city and its inhabitants. It will also allow the city to extend its growing network of cycling and pedestrian routes, a key component of its strategy to support sustainable mobility. In line with its Urban Green Infrastructure strategy, the city is also transforming vacant plots and those in need of development into urban green spaces, responding to a series of urban management issues while also extending its potential to store carbon.
In addition to investing in resilient infrastructure, Vitoria-Gasteiz is also encouraging citizens to make more sustainable diet choices. The city has developed an Agri-Food Strategy and action plan, aiming to incentivize local food production, improve access to quality food and reduce the city's ecological footprint. Integral to this is Vitoria-Gasteiz's Food Civic Encounter program. It is centred on a series of workshops in which Vitorians can learn more about local production and sourcing and about the organisations that are promoting sustainable farming across the city. One of these is the project Basaldea, a business incubator to support new farmers to develop agroecological activity. To date, three farmers deliver locally sourced vegetables to participating citizens. The next generation of Vitoria-Gasteiz's leaders are engaged too, with an educational program promoting the use of sustainable produce in school canteens. In the academic year of 2018-19, five municipal nursery schools began introducing organic products in their canteens and the next step seeks to involve local farmers to serve them.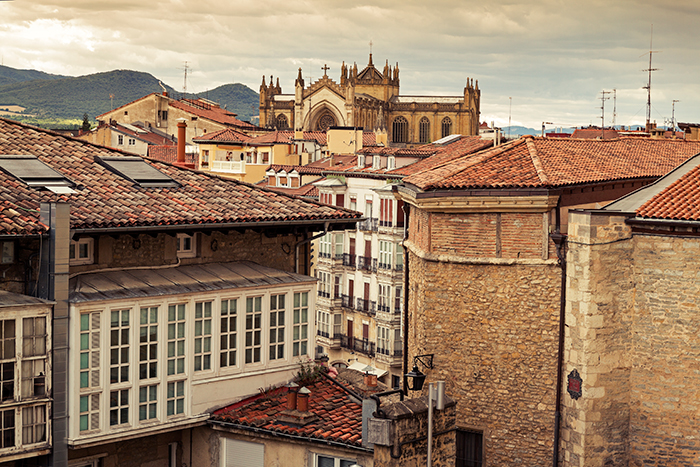 Ana Oregi, Councillor of the Department of Territory and Climate Action of the Vitoria-Gasteiz City Council, said: "For years we have harnessed green infrastructure and nature-based solutions to build a healthy, liveable, and climate resilient city. This has only grown in importance for us in light of the Paris Agreement and the latest climate science. First engineering the city's Green Belt in 1993, investing in our rich natural assests and engaging our citizens in this effort has been key to our climate action."
Vitoria-Gasteiz's ongoing development of new green infrastructure and commitment to engaging its citizens on sustainable consumption continue the city's legacy of climate leadership and will support it its overall goal to achieve carbon neutrality. By ramping up its engagement with citizens and stakeholders, the city continues to develop innovative approaches to tackling the climate crisis by preserving and enhancing its natural environment and tackling unsustainable consumption at its source.
See Vitoria-Gasteiz's full disclosure response (PDF) to learn more about their climate action.
Register now and view more responses for cities, states and regions through our responses search tool.