Tackling the urban heat island effect from the ground up
The impacts of climate change are felt by cities across the globe, but for cold-weather cities, it can bring about the challenge of unusual heat and the question of how to address it. For Windsor, Canada, this takes the shape of the urban heat island effect — a stark symptom of consistent temperatures of 95°F or higher, and a pressing issue for the city to address to protect its 230,000 citizens.
An urban heat island (UHI) is an urban area that is significantly warmer than rural areas surrounding it. Windsor saw a near record-breaking heatwave during the summer of 2018 with the humidex reaching 114°F. And the city predicts it will see triple the number of days warmer than 86°F by 2100, posing a growing threat to public health and making the need to tackle this worsening effect even more urgent.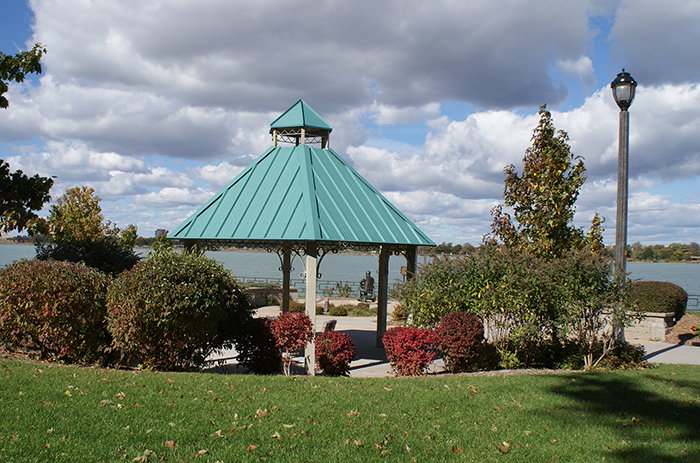 It is no surprise then that a direct call to reduce UHIs featured prominently in the city's 2012 Climate Action Plan to safeguard the city's citizens from such extreme and damaging heat. An initial Urban Heat Island Study was completed in 2012 to provide guidance to other policies, programs and engineering studies that would manage the worst of the heat's impacts. A total of 275 school yards and 529 public spaces were surveyed to identify those most vulnerable to the heat island effect. Karina Richters, Windsor's Environmental Sustainability and Climate Change Supervisor, said "during hot days, we encourage people to visit cool spaces, including city parks. But through our studies, playgrounds may not be cool."
Children are particularly vulnerable to the heat island effect. Since this initial study found that mats under the city's playgrounds could reach a staggering 161°F, the city has worked to deliver solutions. To date, twelve of Windsor's playgrounds have been fitted with new thermal comfort features like misting stations, drinking fountains and tree planting to increase canopy cover and sequester carbon, thereby helping to lower city emissions. Thermal comfort considerations are also highlighted in the City's 2015 Parks Master Plan.
Beyond the city's playgrounds, Windsor's citizens have been engaged to deliver solutions that work for the community. The city's "Stay Cool, Windsor-Essex" program, launched in 2011, provides real time heatwave alerts and tools to educate citizens of all ages on how to stay safe, from educational resources for school children to a dedicated training for care providers. By directly engaging citizens in this way, Windsor is working to ensure the people living within its boundaries are not only using public spaces that keep them safe in the face of climate change, but also know how to respond to the impacts they are already experiencing.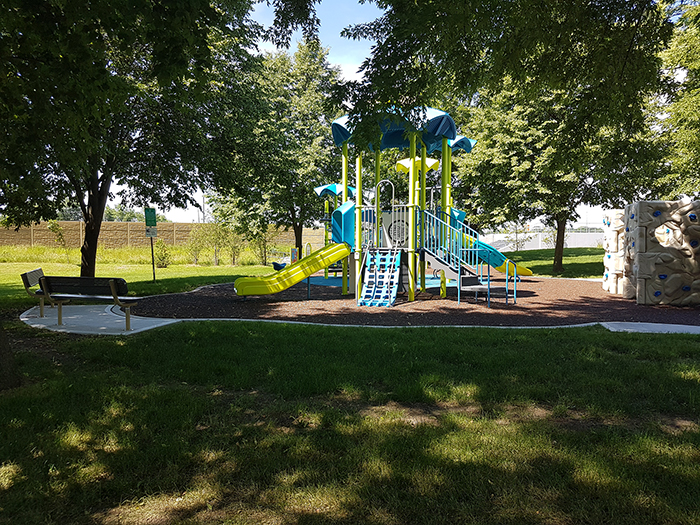 "The City of Windsor has been working with support from Health Canada for over a decade to identify and address heat-related impacts from a changing climate on vulnerable populations (including youth) and the general public," said Richters. "The city's parks and playgrounds can provide opportunities to mitigate the urban heat island effect especially when designs consider the changing climate."
Windsor's overheated playgrounds – and the city's actions to make them safer – may not make global headlines. But they provide one example of the many ways in which climate change is endangering urban lives right now. It's also a clear example of how city leadership can tackle new challenges while empowering citizens to play a part in building the climate-safe future we need.
And the risk to cities and citizens is great; by 2050 70% of the global population will live in cities, and more densely populated cities mean greater climate risks, including the heat island effect. By adapting to this new normal, Windsor is safeguarding citizens now and in the future, and providing an example for others to follow.
See Windsor's full disclosure response (PDF) to learn more about their climate action.
Register now and view more responses for cities, states and regions through our responses search tool.