While cities are responsible for some 70% of energy-related carbon emissions, they are also home to extraordinary innovation, are financial hubs and incubators for entrepreneurial spirit.
As such, when you want to look for progress on tackling climate change you should look first to cities.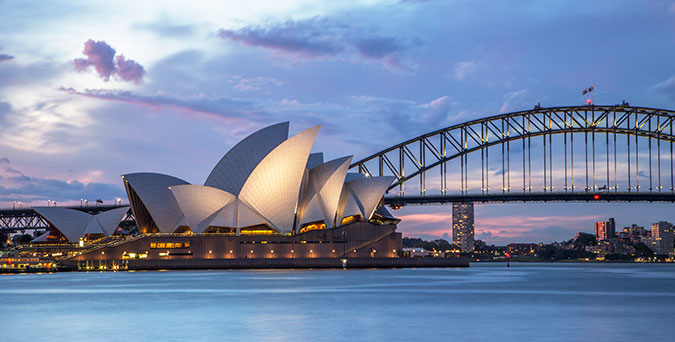 Over 620+ cities now report through CDP – home to 650 million people collectively. Over the last eight years we have seen incredible trends across the globe, with 100 cities now operating almost entirely on renewable energy, not to mention the shifts to clean transport, energy efficiency and green infrastructure.
CDP and AECOM are excited to highlight cities excelling on climate disclosure through our InFocus Reports. These reports are given to the cities in each region (Africa, Asia Pacific, Europe, Latin America, and North America) that have produced the highest quality response for its submission to CDP.
The five CDP cities leading the way on climate disclosure are Cleveland, Durban, Mexico City, Paris and Sydney.
Sydney: A drive for energy efficiency
"The City of Sydney's vision is a city of super-efficient buildings running on renewable energy," said Chris Derksema, Sustainability Director at the City of Sydney.
It's a bold ambition but it must be if the city is going to meet its overall goal of reducing carbon emissions by 70% by 2030 – and becoming net-zero by 2050.
How will they get there? Working with developers and citizens to raise sustainability standards, investing in green infrastructure and integrating renewables.
Read more about Sydney's sustainability goals >>
Mexico City: Balancing growth and environmental resilience
Mexico City faces a delicate balancing act between growing its economy and tackling the environmental risks that come with rapid urbanization and climate change.
Sharing her vision for the city, Beatriz Cardenas-Gonzalez, the city's Director of Air Quality Control says their vision is for "a city that is cleaner, more sustainable, with lower emissions and better air quality."
Regional cooperation is key to this. And Cardenas-Gonzalez says disclosure has been the first step not only to understand Mexico City's own impact, but to share ideas with similar cities across the region.
Read more about how reporting to CDP has driven action in Mexico City >>
Durban: Building resilience through sustainability
On the frontlines of the impacts of climate change, Durban aims to increase it resilience while also pursuing its aim of becoming Africa's most liveable city.
Getting there will involve re-designing the city with climate adaptation and mitigation principles in mind and considering the environment, the economy and human well-being together.
As Musa Mbhele from the city's climate team explains, this will allow Durban to "share with the world how negatively transformed urban centres can be rebuilt with climate change in mind."
Read more about Durban's transformation >>
Cleveland: Creating a thriving green city on the blue lake
Lying on the shores of Lake Erie, Cleveland is one of the major cities of the Midwest.
Hugely dependent on a body of water that is under increasing stress from climate change, the city has made great environmental strides since the Cuyahoga River Fire of 1969 and is combing efforts of water and air quality, emissions reduction and public health improvements.
For Matthew Gray, Chief of Sustainability for the Mayor's Office for Sustainability, "addressing climate change in Ohio is also about addressing matters of social justice."
Read more about Cleveland's green ambitions >>
Paris: Reducing emissions and raising quality of life
"It's not only an environmental project," Yann Françoise, Head of Climate, Energy and Circular Economy tells CDP, "it's a project for society – a new vision for the city of Paris."
Paris is one of the cities leading the world in the transition to a sustainable economy and its fight to improve air quality has made headlines around the world.
From its focus on green bonds, to cutting energy use and boosting low carbon transportation, the city aims to cut emissions while at the same time providing a better quality of life for its citizens.
Read more about Paris' vision >>
Disclosure drives action
Each of these cities is inspirational and each is finding different and innovative solutions to the problems of rising emissions and the worsening impacts of climate change.
Yet they all have one thing in common: a data-led approach to the sustainable transition.
Information is key. By reporting environmental risks and performance, city governments like Paris, Durban,Cleveland, Mexico City and Sydney, can identify opportunities to reduce their carbon footprint and encourage green development.
These five cities are already tapping into the wealth of benefits fromreporting and data-driven action. Will you join them?
Find out more about disclosing to CDP >>
Engineering firm AECOM supports CDP to understand the trends across cities disclosing their climate action. Find out more about AECOM >>