René Gravenberch
Chief Information Officer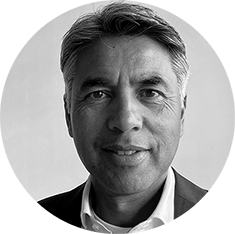 René is Chief Information Officer at CDP and leading the digital transformation with executive responsibility for Technology, Data & Insight, Disclosure, Operations and Innovation & Change.
René has over 30 years of work experience including many years in the implementation of change in various companies and managing IT functions. His experience covers different industry sectors (oil & gas, financial services, medical devices and IT software). Prior to CDP he worked for companies such as Shell, SAP Ariba, ING and recently for more than 10 years as an independent interim manager and consultant. René is an accomplished, result-driven senior executive who is conscious of the factors that are critical to successfully implement changes and achieve results in complex and changing business environments.
He holds an MSc in Civil Engineering from Delft Technical University and an MBA from Brunel University.