Mercedes Tallo
Chief Stakeholder Officer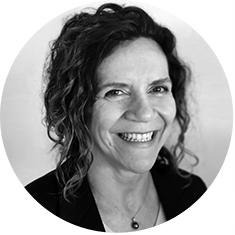 As part of the Executive Leadership Team, Mercedes leads on CDP's engagement strategy for stakeholder groups disclosing through CDP and oversees the Companies and Supply Chains; Capital Markets; Cities, States and Regions, External Affairs and Policy teams.
Mercedes joins CDP after a long career leading commercial teams in both the profit and non-profit sectors. Most recently Mercedes worked as an independent consultant in sustainable sourcing, collaborating with a number of companies including McDonald's where she led a cross-functional team globally on the delivery, governance and reporting of their 2020 Purpose and Impact goals. Prior to that, Mercedes led the market development team (sustainable value chains) globally for the Rainforest Alliance. She also has experience working for Walmart, Burger King, and Nestle, as well as managing her own marketing and business development firm.
Passionate about sustainability and impact, Mercedes holds an MBA from the London Business School, an MSc in Food Science from the University of Reading, and a Technical Engineering degree in Agriculture from the University of Barcelona.