CDP Europe income and expenditure 2021-22
As a not-for-profit charity, CDP Europe receives funding support from a range of organizations.
CDP Worldwide (Europe) gGmbH's income in the year ending 31 March 2021 (2021/22) was €3,07 million and came from the following sources.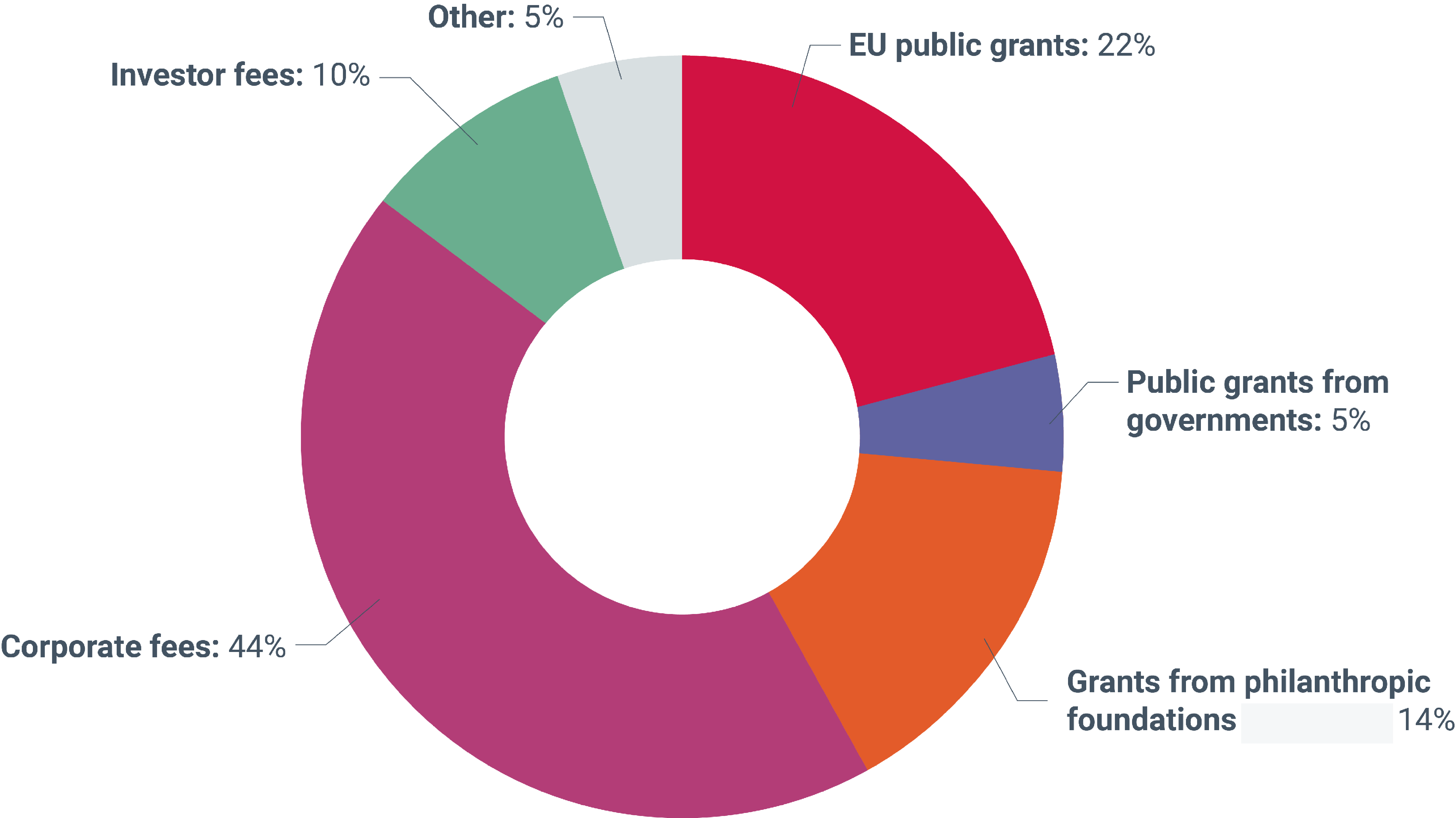 Income that CDP Europe receives from corporates and investors includes income from administrative fees and on-demand scoring (for companies that submit data past the deadline to respond). All investors, and companies using CDP's platform to respond to investors, make a subsidized contribution to CDP, which partially covers the cost of operating the platform and is subsidized by other sources of funding. CDP also offers that companies and investors make either a higher, standard contribution, which covers the full cost of maintaining the disclosure system, or an enhanced contribution, which further supports our mission. As a non-profit organization, corporate and investor contributions are used to maintain the disclosure system in order to support growing traffic.
We would like to offer our sincere thanks to the below funders who support CDP Europe. Please contact us if you are interested in supporting our mission.


Our expenditure 2021-2022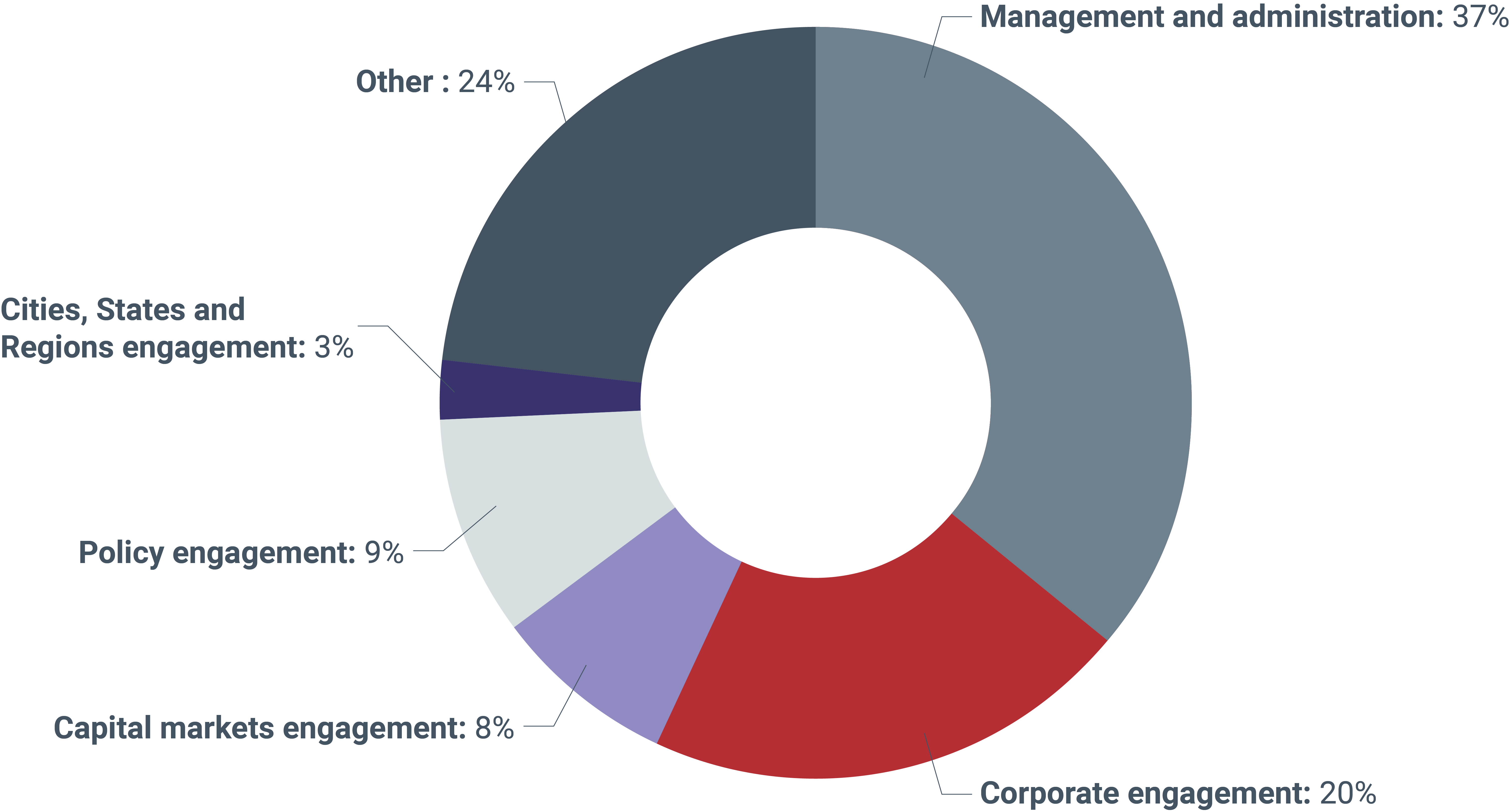 We would also like to thank the organisations that have, and continue to, support the work of CDP. CDP supporters offer an enhanced admin fee, which makes an additional contribution to support CDP Europe's mission as a non-profit organisation.
Read our full explanation of CDP Europe's admin fee.
CDP supporters
Abertis Infraestructuras
Aker Solutions ASA
Atlantia
Banco BPM SpA
Barilla Holding SpA
Bouygues
Breitling AG
C&C GROUP PLC
Cairn Homes Plc
Danone
Deutsche Börse AG
EDP - Energias de Portugal S.A.
Groupe BPCE
Gruppo Ferrovie dello Stato
Helvetia Group
Klarna Bank AB
Koninklijke KPN NV (Royal KPN)
La Poste
Leonardo
Nos SGPS
Omya International AG
Orkuveita Reykjavíkur (Reykjavik Energy)
Outokumpu Oyj
Permanent TSB Group Holdings Plc
Rai Way
Repsol
Rothschild & Co
Schneider Electric
Siltronic AG
SKF
SNF SA
Sopra Steria Group
STMicroelectronics International NV
Talanx AG
TGS-NOPEC Geophysical Company ASA