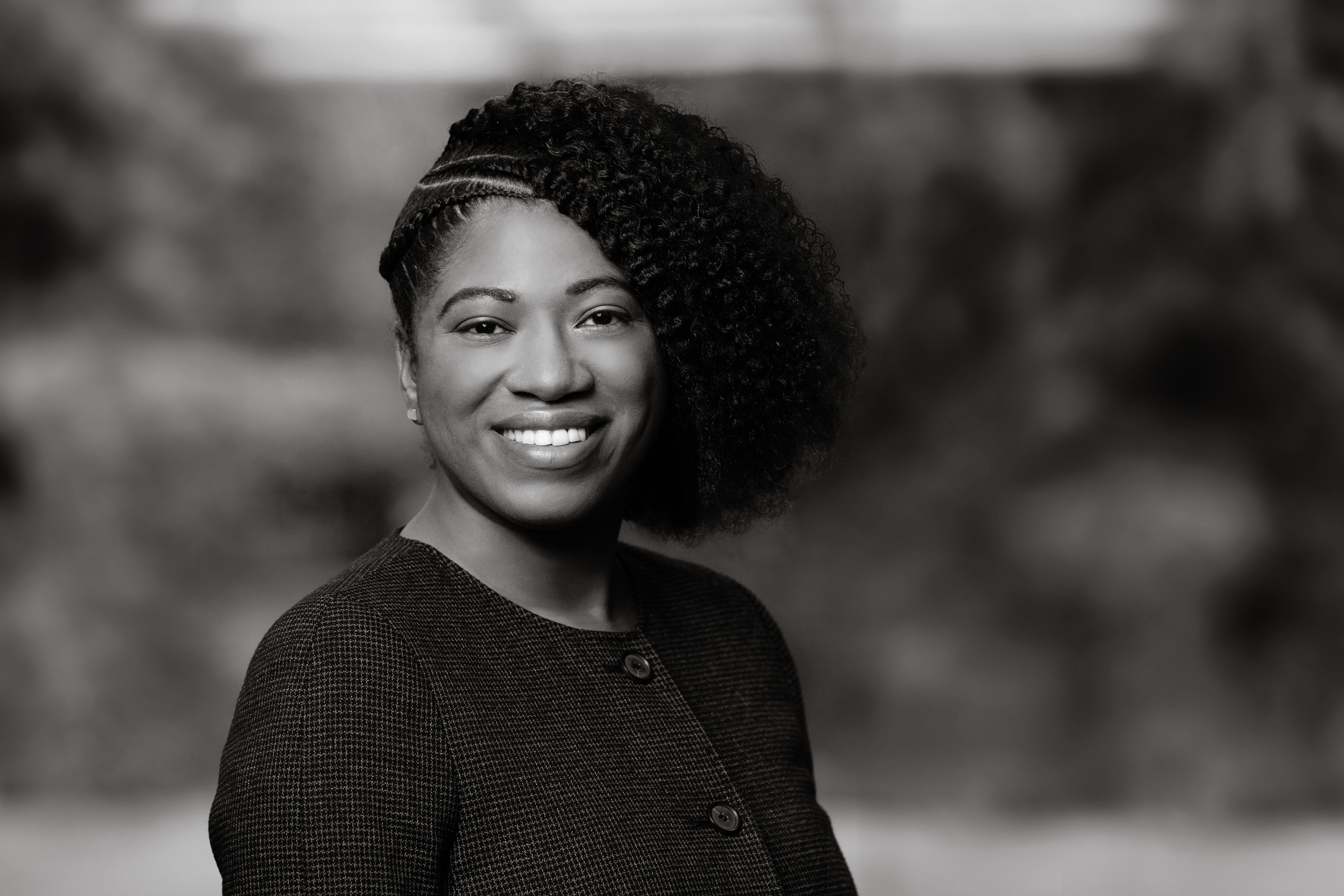 For the environmental movement, Black Lives Matter has brought into sharper focus the need to simultaneously address systemic racism, climate change and environmental destruction. We spoke with Marilyn Waite, Climate and Clean Energy Finance Program Officer at the William and Flora Hewlett Foundation, to discuss ESG investment and how to build an equitable, green economy that benefits all people.
What does sustainability mean to you?
I often talk about the quadruple bottom line of sustainability, or a full four-legged stool: economic prosperity, social cohesion, environmental protection, and intergenerational equity.
Before 2020, we had a youth climate moment. This brought to light future generations who will bear the brunt of climate change if we do not accelerate solutions. Yet "intergenerational" is not in the mainstream vocabulary of how we talk about climate change.
You have had an expansive sustainability career, from lecturing on business sustainability in Beijing, to driving improvements in nuclear and renewable energy in France, to your current role leading the climate and clean energy finance portfolio at the Hewlett Foundation. What are your proudest achievements in pursuing equity and sustainability to date?
One common thread in my journey is being able to advise and empower others, to speak truth to power and create new avenues to bring about better outcomes for people and the planet.
More concretely, my book, Sustainability at Work: Careers that Make a Difference, has helped create more sustainability champions as it highlights the career possibilities and trajectories of people making this difference across the world.
Through my work at the Hewlett Foundation, I supported the global expansion of The Partnership for Carbon Accounting Financials (PCAF). What started out as a small group of Dutch financial institutions soon grew to over 100 lenders and investors representing over US$20 trillion in assets, from rural credit unions to Wall Street banks. There has been exponential growth in just 12 months.
I am proud of that story – that nimble, leading ESG players can drive change for the larger laggards in the system.
Since the rise of the Black Lives Matter movement, we are seeing intensified calls for leadership at all levels of society – including business, finance and government – to pursue racial equity. What should those who are already committed to environmental action do to ensure that environmental justice goes hand-in-hand with sustainability?
For each policy, whether it is corporate, investment or government policy, we should be asking "is this policy anti-racist?"
In terms of financial policies, one of the least equitable plans is a general carbon tax on consumer goods. We are in the middle of heightened unemployment – tens of millions in the U.S. alone are unemployed, disproportionately women and people of color, the same communities experiencing COVID-19 at higher rates. Calling for a general carbon tax that would increase their cost of living would be tone-deaf. The polluters should pay without transferring the cost to consumers. There are more equitable ways of pricing carbon, including deploying central bank supervisory tools and a carbon capital gains tax.
We should make the disclosure of climate impact mandatory for financial institutions so that institutions disclose and reduce their financed emissions on an annual basis. Regulators must then use that information to provide incentives for those whose loans and investments go toward climate mitigation.
We also must ensure that financial institutions that have trust within communities are prioritized with public budgets, including public financing that would significantly increase bank equity. Creating new institutions while overlooking the existing community focused lenders would be wasteful at best; why not equip the existing institutions, including credit unions and Minority Depository Institutions (MDIs), with in-house green lending expertise? These tools are in line with anti-racism and would help repair inequities that are 400 years in the making.
You have written about the importance of a just energy transition most recently in your piece in Greenbiz, which discusses the immense opportunity on the table in sourcing clean energy tech like solar from women- and BIPOC-owned businesses. Can you explain how this is an opportunity for companies looking to connect social justice and environmental sustainability?
There is a false notion in the climate movement that simply reducing pollution will solve the problem.
That could not be further from the truth. The just way to solve climate change is to center diverse voices and invest in solutions in parallel to pollution reduction. Not only should we center diverse voices for policy, but also for investment, so that there can be collective ownership and wealth generated through this green economy. We need to repair the extractive economy – which is not just extractive in terms of natural resources, but also in terms of people. Let us remember that Wall Street started as a slave-trading street. We need to rebuild the low-carbon economy in a way that fundamentally restructures economic wellbeing for the 100%.
In honor of Black History Month, could you tell us which Black leaders in history most inspire you?
There are so many. We must change our default reflexes, not only for history but also for present-day climate champions. Let us put new names out there, like Rachel Robasciotti of Adasina Social Capital, Vanessa Nakate – a Black climate youth activist, Jacqueline Patterson at the NAACP, Nili Gilbert at David Rockefeller Fund and Trenton Allen at Sustainable Capital Advisors.
As you look forward to the next decade of climate action and ambition, what makes you most hopeful?
I am excited by the shift in power we are seeing in the global environmental movement – it is shifting away from some of its oppressive roots (i.e. taking away Indigenous lands) to one that is centered in Indigenous wisdom. I am excited about the abundance of financial innovation and disrupters who are not waiting for the incumbents to suddenly change course.
But it is not a done deal. We need to work in a connected way to solve multiple problems with single policies – no more piecemeal solutions.