Cities across the globe are setting emissions reduction targets to stay on track with the 1.5°C trajectory set out in the Paris Agreement. As we seek to build back better from the Covid-19 pandemic, cities must prioritize strong climate action and green economic recovery. Understanding the co-benefits of climate action enables cities like Helsinki and Seberang Perai to drive the low carbon economy.
Helsinki – using co-benefits to inform decision-making on climate action
Helsinki, the capital of Finland, sits on an archipelago of islands on the coast of the Gulf of Finland. Climate change is already having an impact on the city, with heatwaves in 2010 and 2018 particularly affecting older people in the city, resulting in increased excess deaths. Climate-related hazards such as intense rainstorms, storm surges, flooding, and heatwaves are also expected to increase in frequency and intensity.
Helsinki has set an ambitious target to become carbon neutral by 2035, a target the city will deliver by reducing emissions by 80% and offsetting the residual 20%. The city has already made significant progress, and in 2015, Helsinki had reduced its emissions by 26% compared with 1990.
And as set out in its 'Carbon-neutral Helsinki 2035 Action Plan' the city is delivering by decarbonising its transport, buildings, consumption and economic sectors. Helsinki is remaining accountable by engaging with key city stakeholders, and tracking progress against their actions. These actions deliver wider benefits, and Helsinki knows this by virtue of the co-benefits approach they've used to support their decision-making. For each of the actions in their plan, the city has identified other co-benefits that the action would deliver, and potential challenges to implementation. For example, increasing the proportion of electric vehicles in Helsinki would result in improved air quality and reduced noise.
Working with consultants, the city also estimated the direct financial impacts of each climate action to the city and to other city stakeholders. This provided an estimate of cost-efficiency of each action, allowing Helsinki to invest in the most financially viable actions. One such action is recovering unused waste heat from buildings, which would require additional investments of €6.2 million from the city and €15.9 million from other building owners by 2035. The annual savings are estimated to exceed the annual costs for all actors, potentially an economically viable option for Helsinki and its citizens.
Moving forward, the city plans to undertake additional impact assessments, including economic impacts, for the climate actions in their plan to enable them to make informed investment decisions enabling them to build a low carbon economy.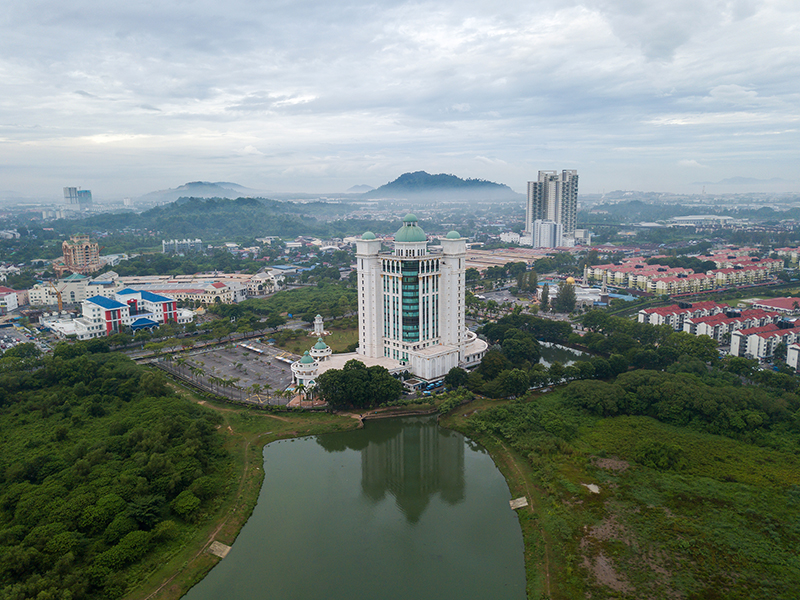 Seberang Perai – using technology and nature to build a low-carbon economy
Another city, on the other side of the globe knows the benefits to building a low-carbon economy. Seberang Perai is home to one million people and sits in the Penang region of the Malay Peninsula.
Like all global cities, climate change will have a serious impact on Seberang Perai. Temperatures in the city are expected to increase by 1.5 °C by 2030, exacerbating the risk of heat stress. The city is also vulnerable to flooding and experienced twice as many floods in 2017 compared to 2015.
Seberang Perai also faces a number of other challenges, including an ageing population withthe number of citizens aged over 60 is expected to double over the next decade. 16% of households in the city are considered financially vulnerable, a symptom ofgrowing inequality. At the same time, there are exciting and tangible opportunities for the city to grow a green economy.
In their Penang 2030 plan, published in 2019, Seberang Perai and the Penang region have harnessed a co-benefits approach to climate action by setting a holistic overarching goal to become a "family-focused, green and smart state" by 2030. To achieve this goal, they plan to implement not just climate mitigation and adaptation actions, but also to improve citizens' quality of life, deliver economic growth, reduce social inequalities, and increase connectivity and smart technologies.
One such smart technology is encouraging and rewarding shifts to more sustainable behaviours - Seberang Perai's "Recycle for Life" program. Participating city staff are able to return recyclable items for cash, using a smart card to weigh items and be rewarded with the current cost price. So far, over 3,000 city staff are taking part. In the wake of Covid-19, the program has kept up momentum, with a new campaign "Please Stay at Home and Let's Recycle" launched to boost engagement and public awareness of plastic use.
Nature based solutions to climate adaptation and mitigation are also core to Seberang Perai's climate action, with the city planting 50,000 trees from 2018 until their deadline of 2022. This is a target the city has already far surpassed, with 255,315 planted as of September 2018. Estimated to sequester 3,300 metric tonnes of CO2e annually, the equivalent of 713 cars driven for a year. The project will also safeguard the city against the mounting risk of flooding, and bolster community engagement with citizens encouraged to plant one tree for every child born in the city.
To track their progress in delivering these goals and others, the city has identified multiple measurable targets for each action in their plan. For example, another action set out is to increase the readiness of local manufacturing industries, including medical, diagnostic, and aerospace industries, for the digital age and the green economy. The city has set three measurable targets to assess their progress on this action;
1,000 small and medium enterprises participate in a capacity-building programme
Zero manufacturing firms report talent recruitment as an obstacle to growth
50 new green technology patents are registered by local companies
These targets demonstrate that Seberang Perai is working with businesses to upskill citizens for newly created green jobs and accelerate the low carbon economy.
Both Helsinki and Seberang Perai are playing to their strengths to tackle climate change head on, while delivering a low carbon economy. To address this, both cities are taking advantage of opportunities to build such an economy, in full knowledge of the co-benefits delivered. This is making them more resilient to the next normal climate change will bring.